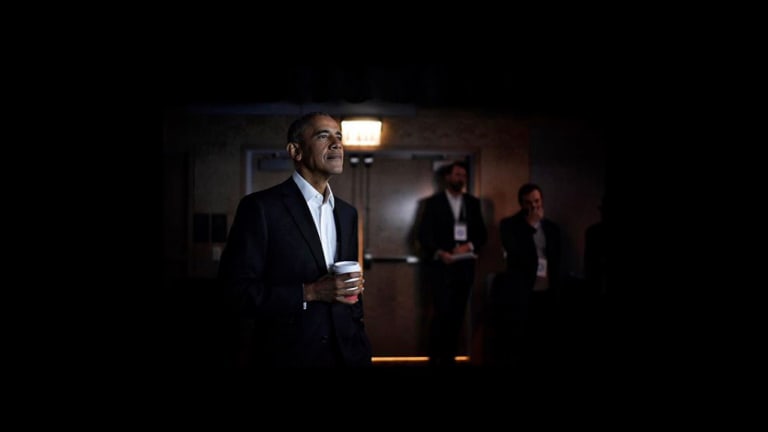 Heard on the Street: Obama Addresses Trump's COVID-19 Crisis Response
Former Pres. Barack Obama is not at all impressed with the Trump administration's handling of the coronavirus pandemic.
"This election that's coming up on every level is so important because what we're going to be battling is not just a particular individual or a political party. What we're fighting against is these long-term trends in which being selfish, being tribal, being divided, and seeing others as an enemy — that has become a stronger impulse in American life.
And by the way, we're seeing that internationally as well. It's part of the reason why the response to this global crisis has been so anemic and spotty. It would have been bad even with the best of governments. It has been an absolute chaotic disaster when that mindset — of 'what's in it for me' and 'to heck with everybody else' — when that mindset is operationalized in our government."
—Former President Barack Obama criticized the Trump administration's response to the COVID-19 crisis during a phone call with his former White House staffers, according Yahoo News which obtained the audio. Obama intended to rally support for former Vice President Joe Biden's bid for the Oval Office, and pointed out that the U.S. government has operated under a "mindset of selfishness" during Trump's administration. More than 80,000 Americans have died from coronavirus in the nation, yet the current president has given himself "great marks" for handling the public health crisis, while taking his usual xenophobic tone. Yesterday he tweeted: "We are getting great marks for the handling of the CoronaVirus pandemic, especially the very early BAN of people from China, the infectious source, entering the USA. Compare that to the Obama/Sleepy Joe disaster known as H1N1 Swine Flu. Poor marks, bad polls - didn't have a clue!" The CDC estimates that 12,500 Americans died from H1N1 from April 2009 to April 2010, reports The Root.