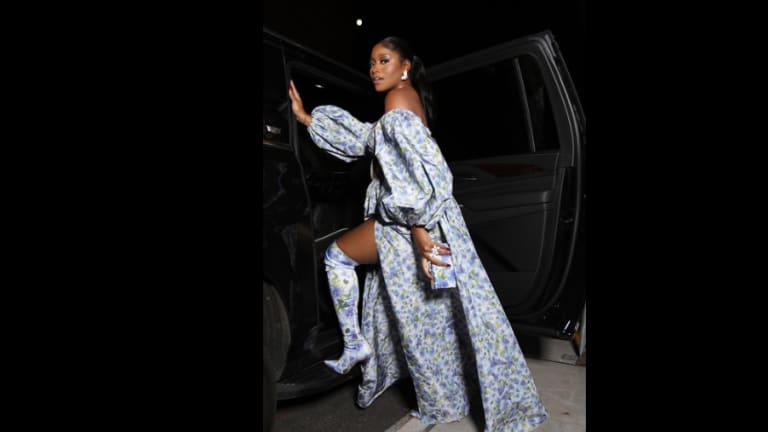 Heard on the Street: What's Soon-To-Be Mom Keke Palmer Excited About?
Fresh off her New York Film Critics Circle Awards win, Keke Palmer revealed what she's been thinking about most during her pregnancy.
"I'm most excited about I think meeting my baby. That's the main thing. I just keep thinking to myself what my baby's gonna be like, what are we gonna be doing together, what's the personality. I just keep thinking about that."

"I'm just curious about this birth, this labor … I'm hearing a lot of things. Trust me, you all get a TikTok afterwards. You'll all know what really went down, I'll be honest."
– Keke Palmer divulges to Extra the aspects of motherhood that have been on her mind the most, meeting her baby and going through labor, while walking the red carpet of the New York Film Critics Circle Awards in a Michael Kors sequined silver maxidress that perfectly showed off her baby bump. The actress kicked off the 2023 awards season with a win at the ceremony for Best Supporting Actress for her role in director Jordan Peele's sci-fi horror film Nope. The "Millennial Diva," who is awaiting the birth of her first child with boyfriend Darius Jackson, explained what the award meant to her:
""I'm feeling great. I'm so happy to be here. Thankful to be here to be receiving this award tonight." 

"It means a lot because this is the critics, these are the people that love film, acting, and performing and this art as much as you do."