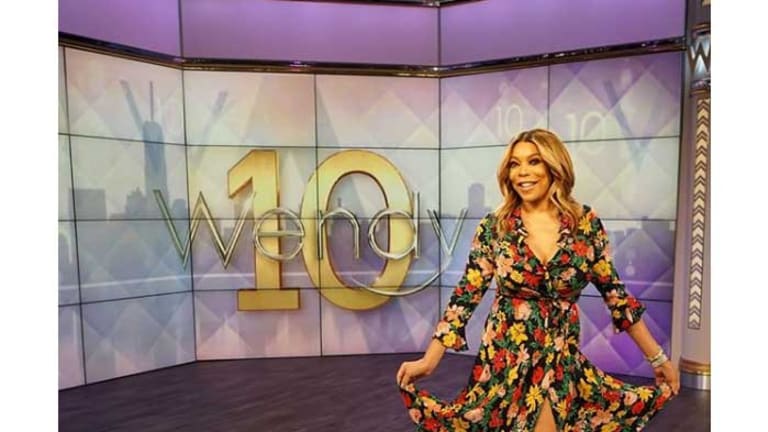 Wendy Williams Had Husband Served Divorce Papers in a Box With a Bow
Wendy Williams's husband Kevin Hunter won't soon forget the day she had him served with divorce papers.
It seems Wendy Williams is grabbing the reins of her life back from her alter-ego Mrs. Hunter. The talk show host not only filed for divorce from Kevin Hunter, but she allegedly did so in a way he won't soon forget.
LoveBScott.com has learned exclusively that Williams disguised the divorce papers as a gift, complete with bow — fingers crossed that it was a shiny black satin bow. He was served at 6:30 a.m. on Thursday, April 11th, reports Page Six.
"When Kevin excitedly opened the box, thinking it was a gift of some sort, the process server uttered those famous words, 'You have been served,' " said LoveBScott.com's source.
The source also claims that Hunter is no longer welcome to the The Wendy Williams show studio. All the passcodes have been changed and his access has been revoked. He had been an executive producer of the show.
"Kevin is now persona non grata," said the source exclusively to the LoveBScott.com.
Infidelity rumors have plagued the couple for years, but Williams never confirmed them. Recent gossip claims Hunter moved his mistress into a home close to the one he shares with Williams and their son, and the mistress recently gave birth to their child.
According to the court documents obtained by Page Six, Williams cited "irreconcilable differences" as grounds for divorce. She's reportedly seeking to establish an "appropriate amount of child support," as well as "other further relief as the Court deems fair and equitable."
A representative for Williams told Page Six, "Kevin is supportive of Wendy and they are working through this process together."
However, LoveBScott.com reports that Hunter was livid when he couldn't gain access to production offices. He allegedly "went off, cursing and screaming."
Williams has been flaunting a wedding ring-less hand, but we wonder whether she'll ever address her divorce on The Wendy Williams Show. How you doin'?