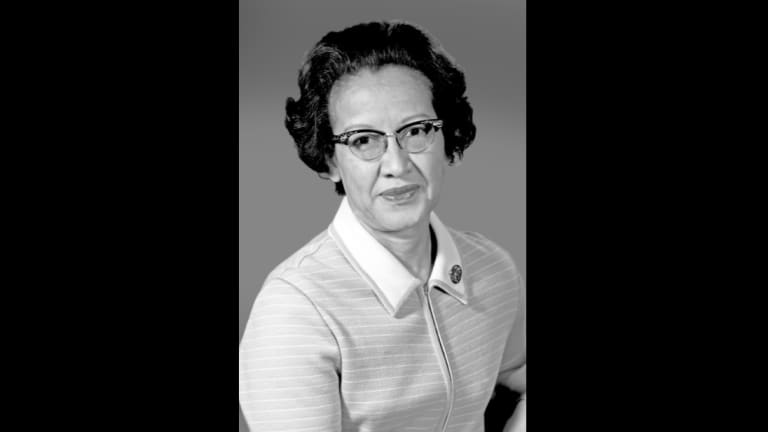 VA School Once Named for Confederate Soldier, Now Honors Katherine Johnson
The City of Fairfax school board voted unanimously to rename the Sidney Lanier Middle School in mathematician Katherine Johnson's honor.
A Fairfax, VA middle school that was once named for a Confederate soldier was renamed last week to honor Katherine Johnson, a Black woman and mathematician who was integral to NASA's missions to put an American in space and for an American to orbit the Earth for the first time.
The school was named after Sidney Lanier, an American poet and private in the Confederate army, in the 1960s when Fairfax County named all schools after literary figures, Dr. Tammara M. Hanna, the school's principal, told ABC News. Civil rights activists have argued, especially over the past year, that naming institutions after Confederates and celebrating the Confederacy through monuments actually pays homage to America's history of enslavement and racism. After months of public debate and hearings, the school board for the city of Fairfax voted unanimously to change the school's name.
Although 300 names were suggested for the renaming, Hanna told ABC News that there was a lot of excitement to select Johnson.
"After six months of community engagement and receiving over 300 names suggestions, we thought it was important to find a name that reflected the values and beliefs of our diverse school and community," said Hanna to the outlet. "We found great enthusiasm in selecting Katherine Johnson to be our new namesake."
The Katherine Johnson Middle School principal continued, "As our City of Fairfax Superintendent Dr. Phyllis Pajardo reminded us at the ceremony, 'Names matter, names inspire, and names show students that they are valued."
NASA hired Johnson in 1953. She accurately calculated the trajectory for the first American in space Alan Shepard before electronic computers were used. In addition, astronaut John Glenn requested Johnson personally recheck the figures generated by the new electronic computers, while he was preparing to become the first American to orbit the Earth.
President Barack Obama celebrated Johnson's contributions to American history and space exploration by presenting her with the Presidential Medal of Honor in 2015.
In 2019, the 45th POTUS signed the "Hidden Figures Congressional Gold Medal," which celebrated Johnson, Dr. Christine Darden, the late Dorothy Vaughan, and the late Mary Jackson with Congressional gold medals, the highest civilian award in the country.
Johnson's, Vaughan's, and Jackson's story was portrayed on the big screen in 2016's Hidden Figures, which starred Taraji P. Henson, Octavia Spencer, and Janelle Monáe, respectively.
Johnson passed away in February 2020 at age 101. Her relatives attended the school's renaming ceremony.
Fairfax County public schools also made history in April when it became the first in the nation to rename a high school after the late civil rights icon and congressman, John Lewis, who died on July 17, 2020.