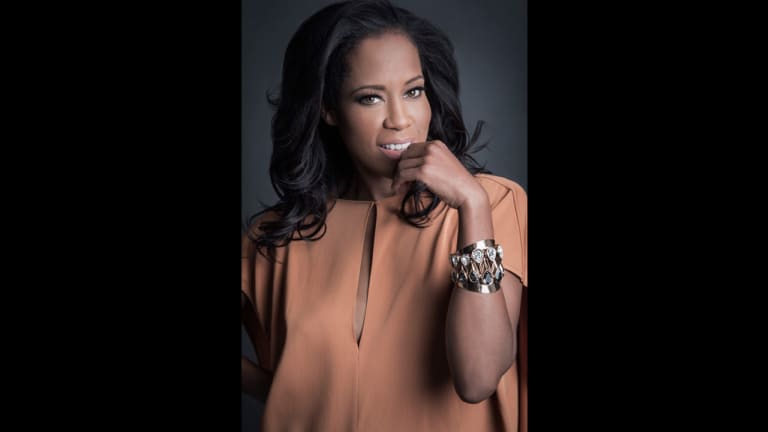 Vaseline Partners with Regina King and Direct Relief for COVID Relief Efforts
This partnership is raising awareness on how systemic racism has allowed COVID to ravage Black and Latinx communities.
We've heard it on the news and read it on the web for months: COVID-19 has disproportionately affected Black and Latinx communities. We're not more susceptible to the coronavirus, but we are living in a country in which systemic racism is more often the norm in our communities than the exception, especially when it comes to quality medical care. Realizing these facts, Vaseline has partnered with Regina King and Direct Relief to increase awareness about why this phenomenon is occurring in Black and Latinx communities, and how to take action and help those of us who don't have access to adequate healthcare.
It's quite likely that you have a tub of Vaseline or a bottle of its lotion in your home right now because you know its skin healing power. While supplying healthy skin products to consumers is Vaseline's primary focus, the brand has also helped provide access to skin-health care and donated money to provide supplies during times of crisis and disaster. For example, Vaseline partnered with sister-brand Dove in April to donate $2 million to humanitarian aid organization Direct Relief in order to supply healthcare workers with PPE and provide ventilators and medicines to hospitals.
To create awareness on how COVID has affected Black and Latinx communities, King engaged in an intimate and candid round-table discussion with Vaseline brand partner Dr. Caroline Robinson, a board-certified dermatologist based in Chicago, and Direct Relief President and CEO Thomas Tighe. Their conversation focused on the systemic reasons the virus has impacted Black and Latinx patients at greater rates.
King is also increasing awareness through her social media. In June, she posted a video that points to systemic racism as the cause for the coronavirus's devastation on Black and Latinx communities, and encourages her followers to be safe and protect themselves. The post also invited King's followers to help their communities through Direct Relief's resources.
To provide immediate assistance to the communities deeply affected by the COVID crisis, Vaseline has donated $1 million to Direct Relief to support the organization that is active in 50 states and more than 980 countries and its COVID-19 Fund for Community Health to help people get tested and the healthcare they may need. Direct Relief is using Vaseline's donation to push aid to healthcare providers in COVID-19 hotspots, expand virus care activities, and serve Black and Latinx communities, in general.