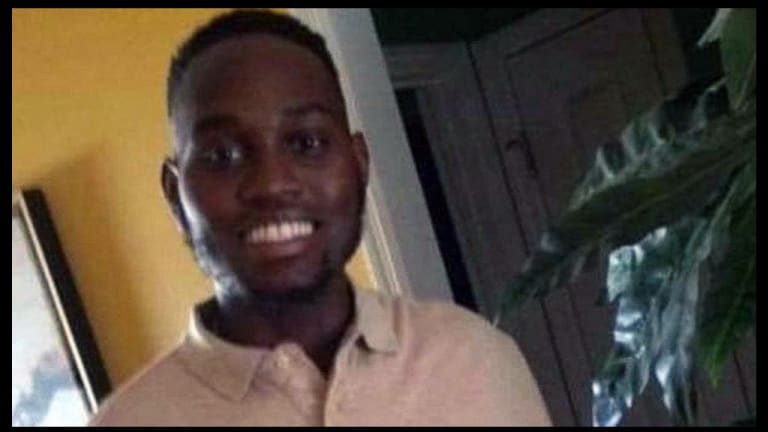 Three Men Accused of Killing Ahmaud Arbery Have Been Indicted
Attorneys for Gregory and Travis McMicheal and William Bryan maintain their clients did nothing wrong.
A Georgia grand jury indicted Wednesday the three men accused in the killing Ahmaud Arbery on February 23, 2020.
The Glynn County Grand Jury indicted father-son duo Gregory and Travis McMichael and William "Roddie" Bryan on charges of malice and felony murder, announced Cobb District Attorney Joyette M. Holmes, a specially appointed prosecutor in the case, during a press conference, reports CNN.
The three men have also been charged with aggravated assault, false imprisonment, and criminal attempt to commit false imprisonment in the allegedly racially-motivated case, according to the indictment obtained by CNN.
"We will continue to be intentional in the pursuit of justice for this family and the community at large as the prosecution of this case continues," said Holmes during the press conference. Holmes added the family was "extremely happy" to learn about the indictments.
Arbery's family had no idea when a grand jury would indict the McMichaels and Bryan. The case stalled for months, with the self-recusals of two district attorneys, one of which said the McMichaels' actions of hunting down Arbery while he jogged on that fateful day was "perfectly legal." In addition, the pandemic caused a judicial emergency to halt proceedings.
Local officials have alleged that Brunswick Judicial Circuit District Attorney Jackie Johnson told police not to arrest the McMichaels nor Bryan, who recorded the killing of Arbery. Johnson, who denies the allegations, had worked with Gregory McMichael when he was an investigator in her office for 20 years. Georgia Bureau of Investigation Special Agent in Charge Richard Dial testified that Gregory McMichael called Johnson shortly after the shooting, during a preliminary hearing in earlier in June. The GBI is continuing its investigation into Johnson for possible prosecutorial misconduct.
Gregory McMichael told police that Arbery looked like a person suspected of breaking into homes in the area. However, CNN reports that in the seven weeks before Arbery's death, there had been only one burglary report after a gun was stolen from an unlocked auto in front of the McMichaels' home, according to police.
Bryan's attorney says he committed no crime and was only a witness. The attorney for Travis McMichael says "compelling evidence" will demonstrate that his client is not guilty. Gregory McMichael's legal team says he's the victim of a rush to judgment.
Dial said, "I believe Mr. Arbery was being pursued, and he ran till he couldn't run anymore, and it was turn his back to a man with a shotgun or fight with his bare hands against the man with the shotgun. He chose to fight."