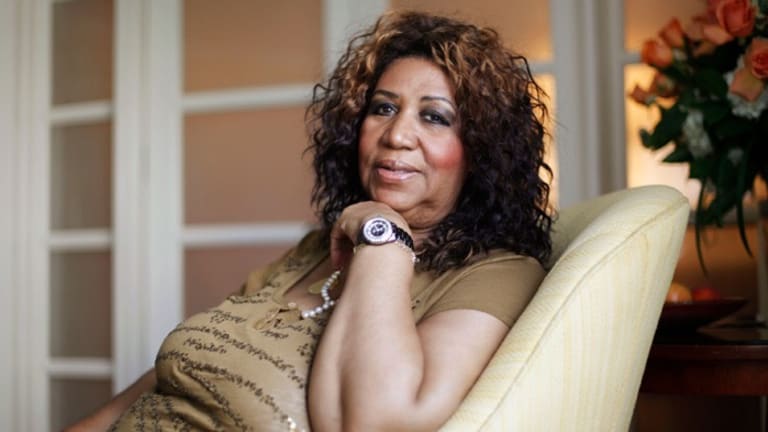 The R.E.S.P.E.C.Ts of Pancreatic Cancer in Honor of the Late Aretha Franklin
Here's how to understand and recognize risk factors, signs, and symptoms of this deadly disease.
I once had the privilege of experiencing Aretha Franklin in concert. She owned center stage in her fur and tall high heels. The Queen belted out her timeless classics with seemingly effortlessly perfection. Her songs carried us to church, through the Civil Rights Movement, delved into our love lives, made us think and taught us about respect.
Now, as her voice is silenced due to pancreatic cancer, let us take a moment to honor not only her life, but also her death by learning about pancreatic cancer and how to understand and recognize risk factors, signs, and symptoms of this deadly disease.
The pancreas is a vital organ located behind the stomach on the left side of our abdomens. It serves two major functions: It releases enzymes that help aid with digestion, and it excretes hormones that help to regulate our blood sugar. While cancer of the pancreas is relatively rare (only 3 percent of all cancers diagnosed in the U.S.), it is the fourth leading cause of cancer deaths in men and the fifth leading cause in women.
Pancreatic cancer claims the lives of more than 44,000 people in the U.S. yearly. Among them we have lost such icons as Dizzy Gillespie, Ralph Ellison, Count Basie, and most recently, Aretha Franklin.
In honor of the Queen of Soul and her requirement for R.E.S.P.E.C.T., here is what we need to know about pancreatic cancer:
Risk factors: The risk factors for pancreatic cancer include smoking (smokers are twice as likely to develop pancreatic cancer as nonsmokers), obesity (obese people are 20 percent more likely to develop pancreatic cancer), increased age (average age of diagnosis is 71), gender (males>females), race (African Americans>whites), genetically-inherited syndromes like diabetes, pancreatitis, and cirrhosis of the liver cause up to 10 percent of pancreatic cancers.
Endocrine disorders: Some pancreatic tumors secrete hormones into the bloodstream that cause endocrine symptoms. Unlike non-secreting pancreatic tumors, these types of tumors cause symptoms that the patient will notice early in the course of the disease. Examples include tumors that cause secretion of excess stomach acids leading to bleeding ulcers. Some tumors secrete substances that interfere with insulin and glucose regulation, causing diabetic symptoms. Other tumors secrete substances that can cause watery diarrhea, nausea, and vomiting. And finally, some tumors secrete hormones that cause flushing, wheezing, and increased heart rates.
Skin changes: Patients with pancreatic cancer will sometimes develop intensely itchy skin resulting from bilirubin buildup. Others may develop an uneven skin texture due to the pancreas secreting enzymes that digest fat underneath the skin's surface.
Pain: Pain in the belly (abdomen) or pain in the back can be due to many causes, one of which is pancreatic cancer. This is the result of a tumor pressing against or invading nearby organs or surrounding nerves. The pain that accompanies pancreatic cancer is often worse after eating.
Eating changes: Pancreatic cancer pressing on the stomach can produce nausea, vomiting, and decreased appetite. Secreting tumors can also cause nausea, vomiting, stomach pain, and diarrhea which effect diet.
Color changes: Patients with pancreatic cancer may notice several color changes. There can be yellowing of the skin and eyes due to jaundice. Jaundice is due to excess bilirubin build up. This yellow-brown substance can be excreted in urine causing it to change from a pale yellow to a dark color. Bilirubin also gives stool it brown color. When it is misdirected in the body the stools become a much paler shade, such as grey or whitish in color.
Tipping the scale: People with cancer, particularly pancreatic cancer, often experience unintended weight loss. If you or someone you know is getting thinner without implementing dietary or exercise changes, it is important to bring it to the attention of a health care provider to identify the cause.
Aretha Franklin and her iconic legacy have carried the nation on a journey through history, love, loss, joy, the gospel, and the totality of the human experience. As we have learned from her life, let us also learn from her death. How we shall miss that rich, familiar voice of the Queen of Soul.
Aretha, at this your final curtain, we salute you.
​
​
You can follow Crystal Moore, MD, PhD, FCAP at www.DrCrystalMoore.com, or on social media (@DrCrystalAMoore) for more health information and to receive a Prescription For Life (#RxForLife) to maximize your wellness in body, mind, soul, and spirit. Stay tuned for her soon to be released book, Fast Forward Through The Valley: A 40-Day Devotional to Victory.
Dr. Moore is a native of the Hampton Roads area of Virginia, where she resides with her two teenage sons.
Dr. Moore professed, even as a young child, that she wanted to be a physician. For her, medicine is not just a profession, but also a calling. Following that calling led her to pursue a dual doctorate, physician-scientist, MD/PhD degree at the Medical College of Virginia. Her Ph.D. was awarded in the Department of Biochemistry and Molecular Biophysics. She completed her residency training in Anatomic and Clinical Pathology at Duke University and is a board-certified Fellow of the College of American Pathologists.
As a sought after speaker, Dr. Moore delivers complex information in a highly understandable and remarkably humorous manner. She speaks to the total person and her message heals the body, mind, soul, and spirit. Dr. Moore believes and conveys that health is wealth-not to be taken for granted, but to be actively pursued. Accordingly, she guides individuals and audiences on a journey to wellness and abundant life.