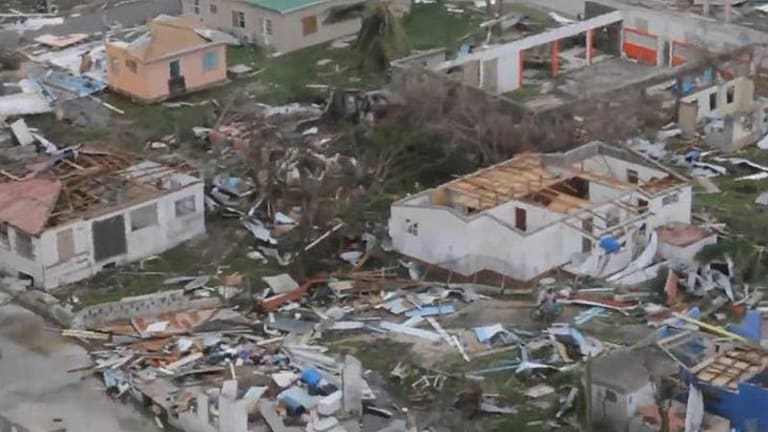 The Impact of Disasters on Vulnerable Populations
The Impact of Disasters on Vulnerable Populations
By Nicolette Louissaint, Ph.D.
In a world with increasingly unpredictable events, we often downplay the importance of planning for disasters that might happen. But, the harsh reality is that some of us cannot afford to postpone emergency planning, because it's not if, but when.
Many communities, especially communities of color, include individuals that we consider "most vulnerable." This means that in the event of a crisis – a heat wave, snowstorm, hurricane, large power outage, or even an act of terror – those individuals are disproportionately impacted.
When you're in good health and have ample resources, such events can be a minor inconvenience. But, if you or a loved one have an illness that requires routine medical care, this small inconvenience just turned into a life-threatening event. Imagine the impact of a major hurricane on an elderly patient managing multiple chronic diseases who lives alone, or a substance abuse survivor who needs transportation to their methadone clinic for treatment. Their ability to access lifesaving care during a major snow storm, or a hurricane that shut down facilities and ravaged roads is severely hindered.
These are exactly the types of situations I witnessed over the course of the last hurricane season as emergency response efforts were underway. While patients from Hurricane Harvey and Irma relied heavily on emergency support to reconnect to health care, no one was more severely impacted than those affected by Hurricane Maria. Across the Caribbean, including Puerto Rico and the U.S. Virgin Islands, many patients are still without sustained power and consistent access to health care services. Emergency aid has helped fill the gap, and unconventional methods have been used to get medicines and support to those who need it most. But, these islands are now left to contend with crumbling health systems and the lasting trauma of an immensely catastrophic event.
The people of the Caribbean are resilient out of necessity, but they are still vulnerable to the devastating effects from the 2017 hurricane season. Many were displaced or forced to leave everything behind as the hurricanes made landfall, and we must remember the trauma associated with being detached from the comforts and community you know. Being left to rebuild in that context is daunting for anyone.
Almost six months after the storms hit, rebuilding is still underway, just in time to contend with the flu season and a rapidly approaching 2018 hurricane season. The nature of these recurring events begs the question: How do we prepare and support our most vulnerable?
The challenge ahead is to establish a system that supports those in greatest need ahead of disasters, and certainly during moments of crisis. We must do better at identifying those most vulnerable to disasters and providing resources and support they need in time. No one, no matter where they live, should feel stranded, alone or without support, especially in the scariest moments of their lives. This hurricane season served as a call to action for all of us, and it's a reminder that we have to do more for our vulnerable communities.
Dr. Nicolette Loussaint is the executive director ofHealthcare Ready.