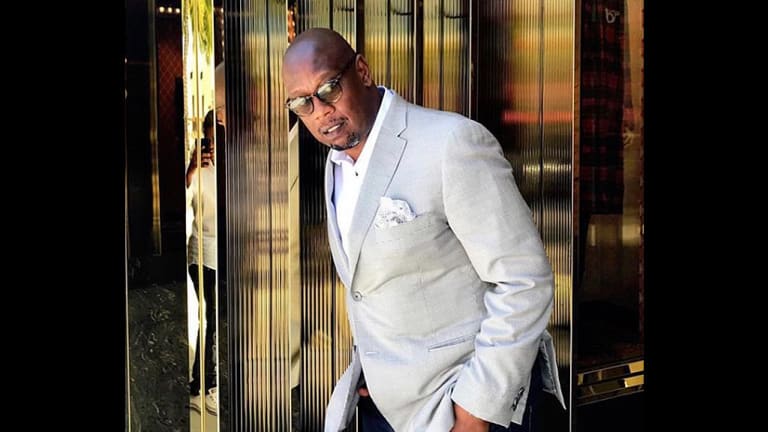 The Entertainment Industry Reacts to Music Heavyweight Andre Harrell's Death
RIP Andre Harrell, a pioneer of R&B, Hip-Hop, and Black entertainment in general.
Veteran music executive Andre Harrell has died at 59. As the founder of Uptown Records and the man who discovered Sean "Diddy" Combs, Harrell was celebrated on social media for his contributions to American music and entertainment.
DJ D-Nice revealed the news of Harrell's passing during his popular Club Quarantine party series on Instagram Live Friday, May 8th. However, no official notice nor cause of death has been released.
The Harlem-born, Bronx-raised man began his career as one-half of the rap duo Dr. Jekyll and Mr. Hyde with Alonzo Brown. They had mild success with the 1982 single "Genius Rap," but Harrell later realized he was a genius music executive after meeting with Def Jam Records founder Russell Simmons. Harrell worked his way up the corporate ladder at the label, and eventually became vice president and general manager. He left Def Jam to found the now-iconic label Uptown Records in 1986.
Harrell is best-remembered for discovering Combs, who was his intern and quickly rose to an A&R position at Uptown. However, Harrell was also instrumental in creating the sound of 1990s Hip-Hop and R&B's New Jack Swing style, that was highly influenced by performer-producer Teddy Riley who was one-third of the Uptown act Guy. Harrell also signed Al B. Sure, Jodeci, Heavy D and the Boyz, Father MC, Lost Boyz, Soul for Real, Christopher Williams, Monifa, The Notorious B.I.G., and Mary J. Blige, who would come to be known as the Queen of Hip-Hop Soul. Uptown fired Combs in 1993, and Combs went on to found Bad Boy Records and promptly signed Biggie to the label.
Harrell mentored UPTOWN Magazine co-founder Brett Wright, who also worked at Uptown Records in its heyday. Wright and Len Burnett created UPTOWN Magazine after being inspired by the spirit of Uptown Records and the lifestyle music culture created. Wright and Harrell later partnered to launch Nu America Agency, which was an offshoot of Nu America Records.
Harrell folded Uptown into MCA in the 1990s, and he began developing film and television projects, like the film and soundtrack for Strictly Business, which starred Tommy Davidson, Joseph C. Philips, and Anne-Marie Johnson, alongside Samuel L. Jackson, Halle Berry, and Kim Coles.
In 1995, Harrell joined Motown Records as president and CEO for a short period.
He also served as an executive producer on the hit FOX series New York Undercover, and had been developing a BET miniseries about Uptown as an executive producer. The three-part miniseries is titled Uptown and was slated to air in 2020.
Take a listen to Harrell's last jam "Champagne & Bubbles" with DJ Cassidy on the 1s and 2s:
Many entertainers and notables took to social media to honor Andre Harrell as a pioneer of R&B, Hip-Hop, and Black entertainment.