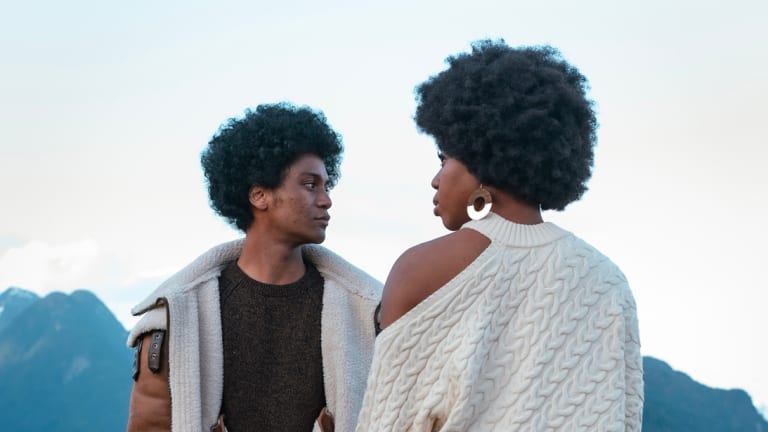 The CROWN Act Passes the House
With The CROWN Act passing the House of Representatives, the U.S. has taken one giant step towards making hair discrimination illegal in all states.
This morning, the House of Representatives passed federal bill HR 2116, which is also known as The CROWN Act, with 235 yea votes and 189 nays. Now, the anti-hair discrimination bill awaits a Senate vote.
The CROWN Act aims to correct the injustice of hair discrimination in the workplace, schools, and/or pools against Black people who wear their hair natural or in protective hairstyles. With the passage of The CROWN Act, hair discrimination will become illegal across the country, not just in California, New York, New Jersey, Virginia, Colorado, Washington, Maryland, Connecticut, Delaware, New Mexico, Nebraska, Nevada, Oregon, and Illinois. Hair discrimination is a form of racial injustice that not only affects an individual's self-esteem, but also has serious economic consequences for Black people. 
Just this week, news about Abeka Christian Academy in Pensacola asking a high school senior, identified as Jacob, to cut his locs in order to walk across the stage at graduation made the rounds on social media with many coming to the boy's defense. According to the school's previous policy, male students must have "hair tapered and may not come over the ears, eyebrows, or collar (no braids, dreadlocks, buns, or ponytails)." On Tuesday, March 15th, the school released a statement on Instagram and Facebook recognizing the insensitivity of the rule: 
"Abeka Academy apologizes for the insensitive rule of 'no dreadlocks' in the dress and hair guidelines for our optional homeschool graduation. As a provider of materials and services for homeschool families worldwide, this does not reflect our desire to respect and serve the broad diversity among ABA students. Therefore, we have removed this reference from our requirements."
The CROWN Coalition, which includes Dove, National Urban League, Color Of Change, and Western Center on Law & Poverty, is committed to creating a world in which natural hairstyles are celebrated and encouraged. Rep. Bonnie Watson Coleman was one of the legislators who sponsored the bill.
Now that The CROWN Act has passed the House, The CROWN Coalition is encouraging supporters to send a letter to their state legislator asking for their support of the federal bill using the email template available at thecrownact.com and encourage your friends and family to do the same.