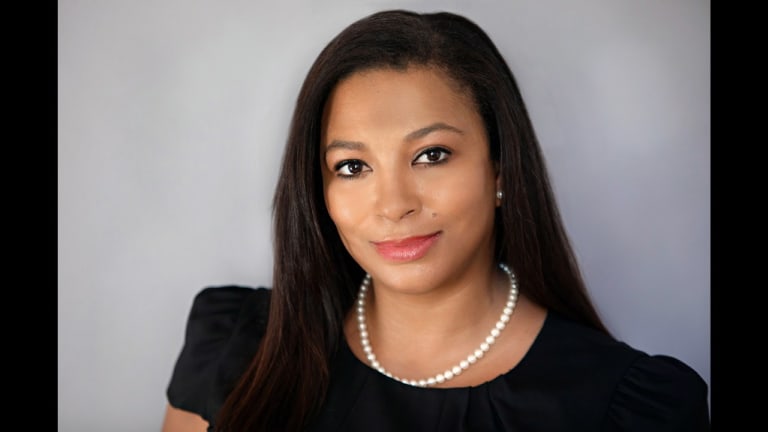 Taylor English Expands Corporate Law Capabilities with New Partner Aliya Nelson
Taylor English Duma LLP expands corporate law capabilities with the addition of partner Aliya Nelson.
Taylor English Duma LLP is pleased to announce its continued expansion into New York with the addition of Aliya Nelson as a partner in firm's Corporate Department. With nearly 20 years of experience, Nelson guides clients through a wide-range of corporate, entertainment, and licensing matters.
Nelson brings years of experience representing clients, both as a lead attorney and as an outside general counsel, in general corporate matters, equity and debt financings, mergers and acquisitions, and joint ventures. Among Nelson's broad range of clients, she has represented established and start-up marketing agencies, sports, media, and technology companies, as well as Grammy Award-winning artists, songwriters, and producers.
She has strategically directed boards of directors and senior management of sports, media, and technology companies, as well as financial institutions and real estate developers, through a variety of corporate transactional and real estate matters. In addition to her corporate transactional experience, Nelson has knowledge in a broad array of entertainment and licensing matters, such as negotiating and drafting recording, production, and songwriting agreements, strategic coordination of trademark portfolios, rights purchases and contract negotiation for technology, marketing, film and television agreements.
Outside of her legal practice, Nelson is an executive and entrepreneur. She has served as a managing principal of an experiential marketing and activation agency that owned and operated branded youth sports properties around the United States and a multicultural advertising and experiential agency that served clients ranging from Fortune 500 to mid-size and small companies. Her experience as an entrepreneur has guided her passion for assisting start-ups with the development of sophisticated and forward thinking legal and business strategy.
Nelson is also actively engaged in civic, charitable, and philanthropic organizations. She has served as the executive director of a non-profit think tank and advocacy group founded to encourage economic and political activity, as well as address issues faced by people of color within the United States and Africa. She is a proud member of Alpha Kappa Alpha Sorority, Inc. and Jack and Jill of America, Inc. She is a graduate of the United Way's Linkages professional board training program and has served on the Board of Directors of Behind the Book, Inc. and the New Rochelle Boys and Girls Club.
Nelson earned her undergraduate degree from Rutgers College and her law degree from the Benjamin N. Cardozo School of Law.
Taylor English Duma LLP is a full-service law firm headquartered in Atlanta, GA. Built from the ground up to provide highest-quality legal services for optimal value, the firm combines the best aspects of a traditional law firm with seasoned attorneys managing their practices remotely throughout the United States. Together, our attorneys work each day to provide timely, creative, and cost-effective counsel to help clients solve problems and achieve goals. Taylor English represents all types of clients – from Fortune 500 companies to start ups to individuals. The firm is the Georgia law firm member of Geneva Group International (GGI), the leading worldwide alliance of accounting and law firms. More information is available on the firm's website atTaylorEnglish.com.