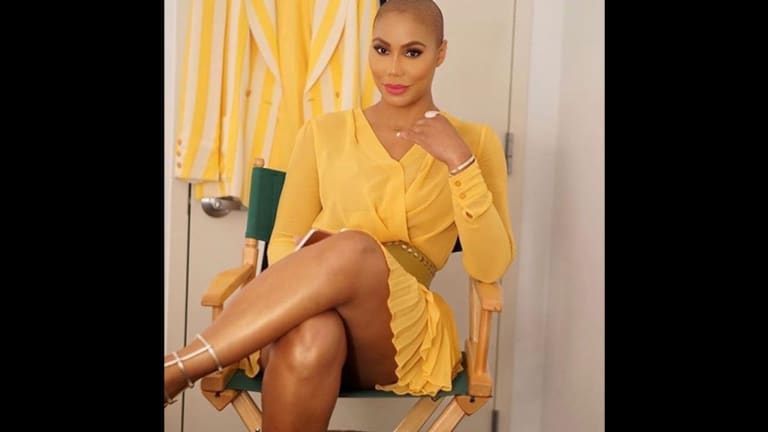 Tamar Braxton May Have Attempted Suicide in an L.A. Hotel
A spokesperson for Tamar Braxton has asked the public to pray for the mother and reality TV star.
Tamar Braxton may have attempted suicide last night, July 17th, while staying in the Ritz Carlton in downtown Los Angeles.
Law enforcement sources revealed to TMZ that a 911 caller told the dispatcher around 10 p.m. that Braxton attempted to take her own life at the hotel.
EMTs found the youngest Braxton sister unconscious when they arrived. Her boyfriend David Adefeso reportedly informed police that Braxton may have overdosed on pills and alcohol, as she had been upset earlier in the day and had threatened to commit suicide, according to TMZ's sources.
First responders rushed Braxton to the hospital. She is in stable condition, but is also unconscious, reports The Blast. She is also under a 24-hour watch.
Since Braxton reportedly didn't leave a note, the reasons behind the alleged attempted suicide aren't known. What is known is that Braxton and Adefeso postponed yesterday the latest episode of their YouTube series, Coupled & Quarantined, saying she was under the weather. In addition, WE tv released the trailer for her upcoming reality show, Tamar Braxton: Get Your Life, yesterday. In one exchange, Braxton has a sit-down with reality TV mogul and executive producer Mona Scott Young, who tells the singer, "All of these cameras, this is not like the other shows that you have done. I need you to commit to not shutting us out." In another scene, she is seen arguing with producers about being portrayed as "the angry Black woman in every [expletive] series." Later in the trailer, Braxton does indeed kick out the show's crew.
"I'm not playing Russian roulette with my life anymore, period," says Braxton a third of the way through the trailer.
WE tv has described the series as "Tamar Braxton's epic journey to reclaim love, reboot her music career, and reconcile with her family. However, it seems much of the info on the show's site has been scrubbed.
Braxton didn't share the trailer for Tamar Braxton: Get Your Life on her Instagram. Yesterday, she posted a video of her and her son Logan Vincent Herbert, whom she shares with ex-husband Vincent Herbert. Braxton's To Catch a Beautician series with her hairstylist Johnny Wright is currently airing on VH1.
A spokesperson for the singer and reality star told The Blast, "Tamar has had a very tough and emotional day -- more information will be coming in the next few days. Please pray for her."