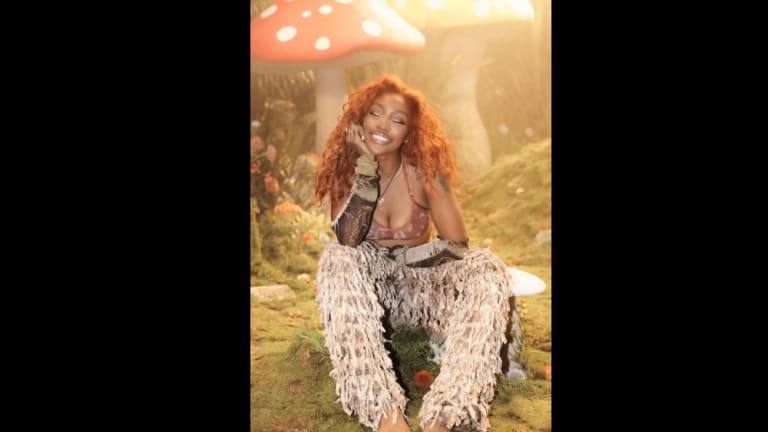 Heard on the Street: SZA Calls Out Senate for Hip Hop Holiday Amid CRT Debate
SZA tweeted that the U.S. Senate can keep its Hip Hop holiday until something is done to prevent states from banning the teaching of critical race theory.
"Can't explain how disrespectful it is to give 'hip hop' a holiday but allow Tennessee and Texas to literally BAN teaching about racism. We ain't ask for no f**king monument. Do the right thing."
— SZA took to Twitter to express her dismay that the U.S. Senate recently passed legislation that designates a Hip Hop holiday yet there hasn't been any movement to make Critical Race Theory (CRT) an aspect of education across the nation. Senate Resolution 331 designates Aug. 11th as "Hip Hop Celebration Day," August 2021 as "Hip Hop Recognition Month," and November as "Hip Hop History Month." CRT is an academic theory that examines the way in which racist structures, laws, and systems within the U.S., like slavery and Jim Crow, continue to drive inequity and inequality across the country and need to be dismantled. In May, Tennessee banned teachers from discussing racial topics in public schools. Earlier this month, the state released plans to withhold millions of dollars in funding from schools that violate the state law banning the teaching of CRT. The Republican within the Texas Legislature and Gov. Greg Abbott have also advanced policies that would limit the teaching of critical race theory, although it's not specifically mentioned in two bills, and essentially rewrite history. On the federal level, three Republican senators, Marc Rubio (R-Fla.), Kevin Cramer (R-N.D.), and Mike Braun (R-Ind.), introduced legislation today, Aug. 8, 2021, that would ban federal funding for what they assert are "divisive concepts," such as CRT, that "attempt to rewrite American history and categorize our citizens into an oppressor and oppressed class," explained Rubio in a statement obtained by The Hill. Hip Hop grew from Black and Latino youth in the Bronx and later other urban areas across the country expressing their frustration with being marginalized by the very system CRT seeks to teach and dismantle.