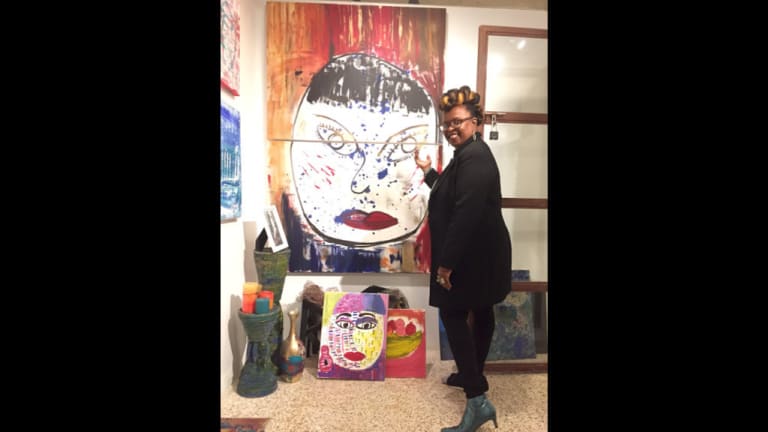 Soulful Artist Betty Wright Is Dead at Age 66
Betty Wright's music has influenced Mary J. Blige, Afrika Bambaataa, DJ Khaled, Beyoncé, Joss Stone, and many more.
Soul/R&B singer and visual artist Betty Wright has died at age 66. She influenced a generations of artists with her classics, like "Tonight Is the Night," "No Pain (No Gain)," and "Clean Up Woman."
Wright died from endometrial cancer at her Miami home on Sunday, according to Billboard and CNN.
Wright was born Bessie Regina Norris in 1953, and she began her music career with her family's Gospel group Echoes of Joy. She released her first album My First Time Around in 1968, at age 15.
Her single "Clean Up Woman" became a top 10 single when it peaked at No. 6 on the Billboard Hot 100 in 1972. Mary J. Blige, Afrika Bambaataa, and others have sampled the song. Wright earned a best R&B Grammy for "Where Is the Love" in 1975. In the 1980s, she released the popular song "No Pain (No Gain)" off the album Mother Wit, which was released under Wright's own record label, Ms. B Records.
Wright co-produced Joss Stone's The Soul Sessions, an album of classic R&B songs from the 1960s and '70s, reports Billboard. In 2006, Sean "Diddy" Combs introduced Wright to a younger generation when he hired her as the vocal coach for his popular music competition series Making the Band. In 2011, she collaborated with The Roots on Betty Wright: The Movie. Stone along with Lil Wayne and Snoop Dogg lent their talents to the album.
"She was a triple threat as an artist, writer, and producer and she always got something extra special out of the singers she was producing," said S-Curve Records founder/president Steve Greenberg, who worked with Wright, to Billboard. "Her mere presence brought a studio to life and she had the gift of making everyone feel confident in their ability to create something magical."
Beyoncé, Color Me Badd, and Chance the Rapper have also sampled Wright's hits. She and DJ Khaled have also worked together.