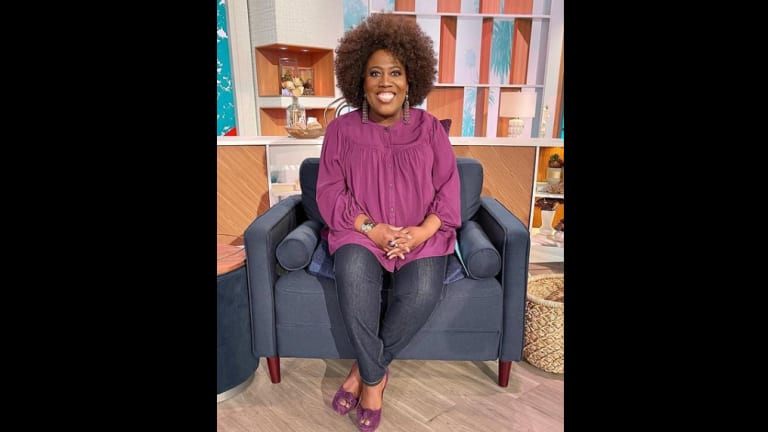 Heard on the Street: Sheryl Underwood Didn't Want to Be Perceived as ABW
The Talk co-host Sheryl Underwood recalls how she felt and what she was thinking during heated discussion about racism with former co-host Sharon Osbourne.
"I didn't want to escalate things with Sharon, because I thought I was having a conversation with a friend, but also, I knew I had to be an example for others to follow. I didn't want to be perceived as that angry Black woman, and that really scared me. I didn't want to be that and I wanted to remain calm and focused. It's difficult to go back to that day because I just feel the trauma. I feel fearful, a little apprehensive."
— Sheryl Underwood discusses the traumatic and emotionally charged conversation with former co-host Sharon Osbourne during the March 10 episode of The Talk. 
Underwood and Osbourne had been discussing the vehemence Piers Morgan spewed in reaction to Oprah Winfrey's interview with Meghan Markle and Prince Harry. Osbourne defended Morgan, who is her friend, and debated with Underwood about what's racist and who's racist with no regard for the life experience Underwood has with the subject. Co-hosts past and present made claims, amid the controversy, that Osbourne had used offensive language, and she eventually exited the CBS talk show. The Talk took a hiatus on March 12, and returned yesterday, April 12. Diversity, equity, inclusion, and justice expert Dr. Donald E. Grant joined the co-hosts, which now includes Underwood, Elaine Welteroth, Carrie Ann Inaba, and Amanda Kloots. Welteroth also addressed the attitude that Markle should've remained silent about her time living among the British Royal Family:
"I really think it's bigger than Meghan Markle and Piers Morgan. I really think it's important that we are able to see these pop culture examples, including what happened here on our show, as sort of a mirror that's reflecting back patterns and you know, troubling experiences and dynamics that play out in everybody's life...For me, I think a lot of women see themselves in Meghan Markle and her experience of being silenced, and then not being believed when she came forward with her truth, totally dismissed.
"I think when you deny a woman, or a woman or color, their truth and their experiences, you're not just denying them, you're denying that of every woman and woman of color who sees themselves in this person's story."