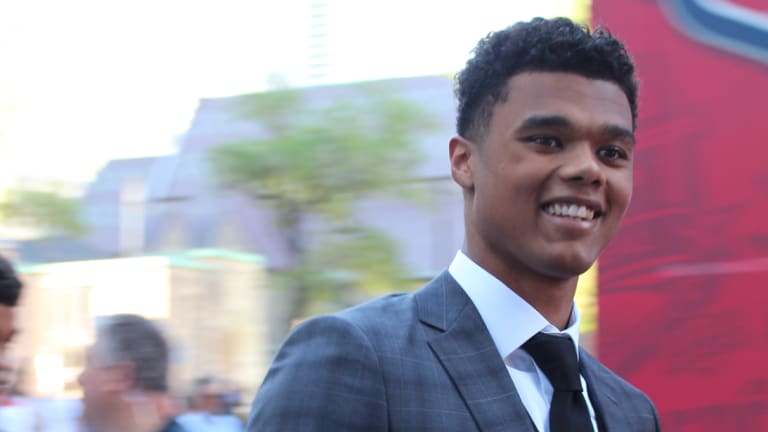 Second-Round NHL Draft Pick Noah Warren Is One to Watch
Noah Warren, who was recently drafted by the Anaheim Ducks, is known for moving with grace, calm, focus, speed, agility, and precision.
On July 8, Montréal native Noah Warren was selected as a second-round NHL draft pick for the Anaheim Ducks. What an amazing early birthday gift for an exceptional individual, as Warren will turn 18 on July 15!
Weighing in at 216 pounds and towering at 6'5", Warren previously played for Canada's Les Olympiques de Gatineau. As an ice hockey defenseman, Warren had five goals and 19 assists within 62 games of the 2021-2022 season. Given his large size, he's effectively a big cat, and much like a cheetah, Warren is graceful, calm, and focused when analyzing his next moves. But when making a play, he moves nimbly with powerful speed, agility, and extreme precision. Many scouts, therefore, have expressed that Warren is the most athletic player in the entire draft this year.
"It's an honor to join an organization that's in full reconstruction and I'm looking forward to looking to playing for the team," said Warren. "I'm proud to join the Ducks family as they have family values and they care about the development of their players."
Warren's passion for hockey and prowess on the ice epitomize #BlackBoyJoy. We will be watching and looking forward to witnessing phenomenal success from him. Congratulations, Noah Warren!