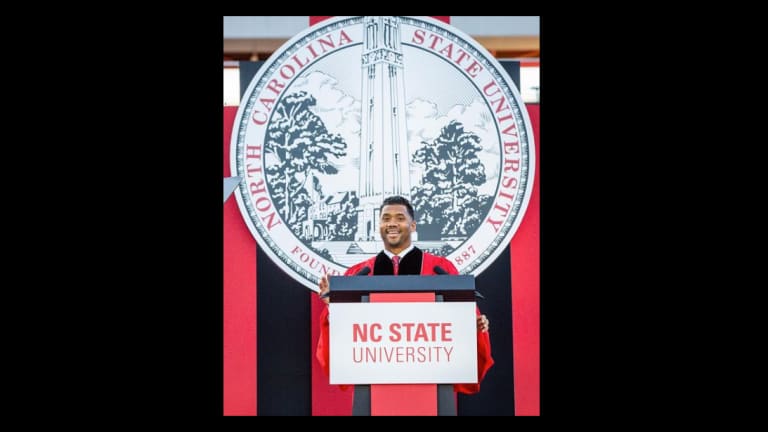 Russell Wilson Delivers Commencement Speech for NC State [VIDEO]
Russell Wilson encouraged the NC State Class of 2021 to have vision, discipline, resilience, and faith, and to be of service to those around them.
Seattle Seahawks quarterback Russell Wilson delivered the commencement speech for North Carolina State on Friday, May 14th, in Raleigh at Carter-Finley Stadium.
The Cincinnati native attended NC State from 2008 to 2010 and played football for the Wolfpack. Wilson reminded the Class of 2021 that vision thrives on discipline, resilience, and faith. He also encouraged the graduates to enjoy the good times, but stay strong during the challenges.
"You know what I believe -- people don't become successful 99 percent of the time because they give up," Wilson said. "Graduates, as you go out to the world, take every chance. Sometimes, you'll win and sometimes you'll lose."
He also told the graduates to remember to serve those around them while achieving their goals.
"I believe ... in people who lift up everyone around them and use their talent and heart to change someone else's life," he said in the commencement speech.
Watch the Wilson's entire speech below.