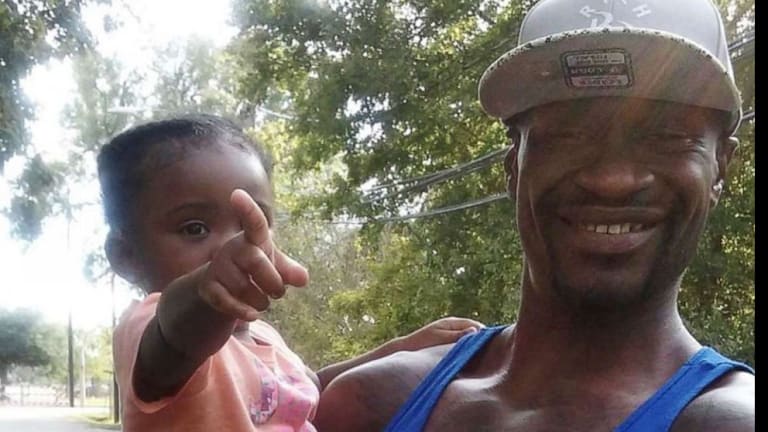 Rev. Al Sharpton Eulogizes George Floyd: 'Get Your Knee Off Our Necks!'
Al Sharpton's eulogy pointed out that George Floyd's death is a metaphor for the Black experience in America.
Rev. Al Sharpton passionately eulogized George Floyd, who died last week after a police officer pressed his knee into his neck for nearly nine minutes, at a memorial in Minneapolis Thursday, June 4th, and pointed out that Floyd's experience is a metaphor for the Black experience in America.
While standing near the golden casket and artwork depicting Floyd saying, "I can breathe now," Floyd's brother, nephew, and friends reminisced about their loved one being joyful, inclusive, and optimistic. Sharpton's tone, however, spoke to the injustice of Floyd's death throughout his fiery eulogy.
"I want us to not sit here and act like we had a funeral on the schedule," said the civil rights icon. "George Floyd should not be among the deceased. He did not die of common health conditions. He died of a common American criminal justice malfunction."
Later Sharpton recalled visiting the spot where Floyd took his last breaths saying, "When I stood at that spot, reason it got to me is George Floyd's story has been the story of Black folks because ever since 401 years ago, the reason we could never be who we wanted and dreamed to being is you kept your knee on our neck."
He continued, "What happened to Floyd happens every day in this country, in education, in health services and in every area of American life. It's time to stand up in George's name and say get your knee off our necks!"
Later in the memorial, Sharpton asked mourners inside the North Central University sanctuary and those watching all over the world to stand for eight minutes and 46 seconds, the length of time former officer Derek Chauvin knelt on Floyd's neck. The measure was meant to demonstrate how much time Chauvin and the other three officers on the scene — Thomas Lane, J. Alexander Kueng, and Tuo Thao — had to realize Floyd was dying.
Watch Al Sharpton's powerful eulogy for George Floyd below.