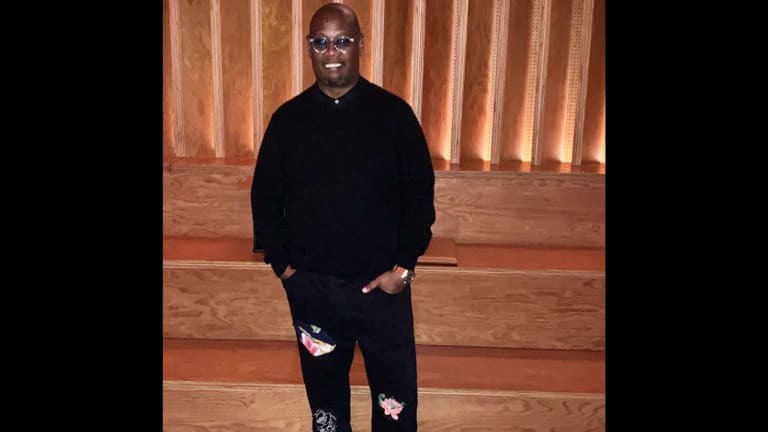 Remembering Andre Harrell — One of the Last True Record Men
Jayson Jackson, former CEO of Okayplayer, honors his mentor and friend of 27 years, Andre Harrell.
Courtesy ofOkayPlayer.com
Jayson Jackson spent the summer of 1993 taking weekly trips from Harlem to the Hamptons sharing lodging with fellow hungry music industry peers. At the time, Jackson was a 23-year-old intern at Columbia Records. These Hamptons trips were more than just a reprise from the city, it afforded him the opportunity to seek wisdom from self-made entrepreneurs. It was here where Jackson would meet legendary Record Man Andre Harrell.
The two quickly established a relationship — one that would evolve from mentorship to a friendship that would last more than 27 years.
On May 7, 2020, Harrell, 59, passed away due to heart failure. Jayson, who was once the CEO of Okayplayer, wanted the chance to honor his mentor and friend of 27 years, Andre Harrell — a man Jackson says was one of the "most charismatic charming and talented moguls in all of entertainment."
Read his testimony below.
*******************************
They will say he was a rapper, one half of the duo Dr. Jeckyll & Mr. Hyde. "AM/PM" was their big record.
They will say he started a label — a distinctively Black label — at a time when that was not the norm.
They will say he ushered a brand new sound into popular culture called New Jack Swing.
His label and artists represented a version of young Black America that many were not used to seeing: brash, confident, cocky, and stylish. A talented new breed of young Black America and the movement was called Ghetto Fabulous.
His enduring legacy will be the discovery and recordings of Black America's Queen of Hip-Hop Soul Mary J Blige; Guy and the birth of New Jack Swing; bad boy crooners Jodeci; and the blue-eyed soul of Robin Thicke.
They will say he was a son of a southern family that migrated North, a father to a young man that earned his degree in Paris.
There will no doubt be a memorial that will include testimonials from the biggest stars of yesteryear and today. They will all speak of his influence.
And all of them will be correct.
Continue reading ...