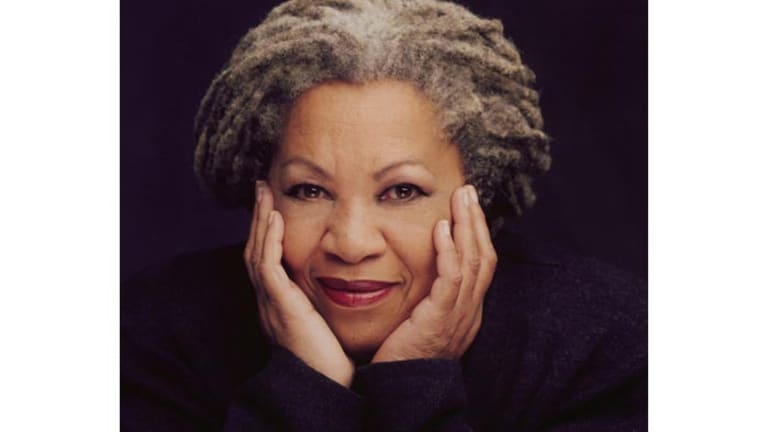 Reactions to Toni Morrison's Death
Many celebrities and notables expressed how the life of Toni Morrison affected them.
Internationally renowned author and professor Toni Morrison died Monday, Aug. 5th, at Montefiore Medical Center in the Bronx, her family and publisher Alfred A. Knopf announced Tuesday.
Morrison was born Chloe Ardelia Wofford in Lorain, Ohio on Feb. 18, 1931, and became a novelist, essayist, editor, teacher, and professor emeritus at Princeton University. She was 88 when she passed away.
Her writing is celebrated for highlighting the painful history and resiliency of Black Americans. In 1993, she became the first Black woman to be awarded the Nobel Prize for Literature. She won the Pulitzer Prize for Fiction in 1988 for Beloved. President Barack Obama bestowed the Presidential Medal of Freedom, America's highest civilian honor, on Morrison in 2012.
Her novels include Beloved, The Bluest Eye, Sula, Song of Solomon, Tar Baby, Jazz, Paradise, God Help the Child, Home, A Mercy, and Love.
As is to be expected, many celebrities and notables were deeply affected by Morrison's death and released statements expressing their condolences.
"Morrison's novels were celebrated and embraced by booksellers, critics, educators, readers, and librarians," her publisher Alfred A. Knopf said Tuesday, reports NBC News. "Her work also ignited controversy, notably in school districts that tried to ban her books. Few American writers won more awards for their books and writing."
Princeton University said in a statement, "She was an extremely devoted mother, grandmother, and aunt who reveled in being with her family and friend."
The statement continued: "The consummate writer who treasured the written word, whether her own, her students or others, she read voraciously and was most at home when writing. Although her passing represents a tremendous loss, we are grateful she had a long, well lived life."
Many others took to Twitter to address the news.