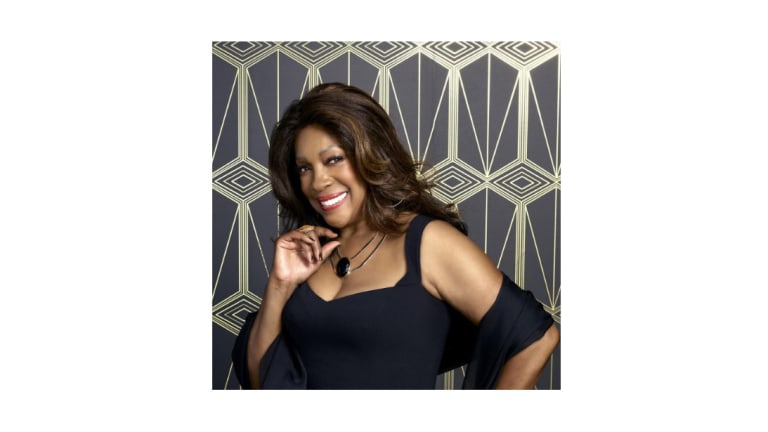 Celebrities, Notables, and Fans React to Mary Wilson's Death
Many people remember Mary Wilson, a founding member of The Supremes, as one of the greatest entertainers of all-time and a kind person.
Mary Wilson, one of the founding members of The Supremes who continued to amplify their legacy decades after they were signed to Motown Records, passed away at age 76 in her Henderson, NV home on Feb. 8, 2021. Many fans, notable people, and celebrities, including Berry Gordy and Diana Ross, remember Wilson as one of the greatest entertainers of all-time who made an impact on their lives, and those who were fortunate to meet her or know her personally said she was also kind.
Wilson, Ross, and Florence Ballard formed The Primettes in Detroit in 1959 when they were just teenagers. They caught the attention of Motown founder Gordy and he quickly signed the all-female group. The group's name was changed to The Supremes and they went on to make history as Motown's most successful act of the 1960s. They had 12 No. 1 hit singles, including five consecutively, from 1964 to 1965. The Supremes continue to influence pop culture and remain the leading female music group in history, more than 60 years after they were formed.
In addition to promoting The Supremes' legacy and her solo career, Wilson was also passionate about social and economic causes and used her celebrity to advocate for ending world hunger, raising HIV/AIDS awareness, encouraging world peace, and more. As a U.S. Cultural Ambassador, she not only performed, but also gave motivating talks and engaged with media across the world. In addition to being a singer and motivational speaker, Wilson was a businesswoman who fought for Congress to pass the Music Modernization Act, which protects the copyright of music created before Feb. 15, 1972 in reference to digital streaming. She was also a best-selling author and her fourth book Supreme Glamour was published in 2019. The coffee-table book was co-written by Mark Bego and showcases the gowns The Supremes were known for and explores the history of the group. The Rock & Roll Hall of Famer showed no signs of slowing down in her career and recently teased a new album on her YouTube channel.
Gordy said in a statement, "I was always proud of Mary. She was quite a star in her own right and over the years continued to work hard to boost the legacy of the Supremes." He continued, "Mary Wilson was extremely special to me. She was a trailblazer, a diva and will be deeply missed."
Like Gordy, many people who personally knew Wilson and those who only knew her through her music and philanthropy took to Twitter to express their condolences for The Supreme.
Wilson is survived by her daughter Turkessa and grandchildren (Mia, Marcanthony, Marina); her son, Pedro Antonio Jr. and grandchildren (Isaiah, Ilah, Alexander, Alexandria); her sister Kathryn; her brother, Roosevelt; her adopted son/cousin William and grandchildren (Erica (great granddaughter, Lori), Vanessa, Angela), according to the obituary on MaryWilson.com. Her funeral service will be private, as a result of COVID-19 restrictions. However, a celebration of her life is being planned for later this year. Her family is asking friends and fans to support Unicef and the Humpty Dumpty Institute in lieu of sending flowers.