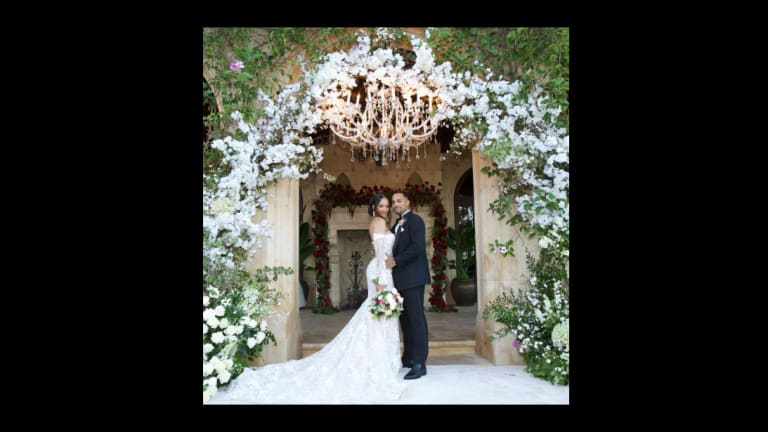 Quick Pics: Inside Bria Murphy and Michael Xavier's Wedding
Bria Murphy and Michael Xavier are giving glimpses into their romantic wedding that took place earlier this month in Beverly Hills.
Bria Murphy and Michael Xavier tied the knot during a private afternoon ceremony in Beverly Hills on July 9, 2022, and the 32-year-old artist and actress has been sharing photos from their big day on her Instagram.
Her lace off-the-shoulder bridal gown was designed by Netta BenShabu, and Dion Lattimore styled the Shazam! actor in a a Knot Standard tuxedo.
The bride's father, Eddie Murphy, walked her down the aisle, and her mother Nicole Murphy was a part of the wedding party. Her sisters Zola Ivy Murphy, Bella Murphy, and Shayne Audra Murphy were three of her 10 bridesmaids.
Brothers Eric Murphy, Christian Murphy, and Miles Mitchell Murphy helped make Bria and Michael's day special. 
Eddie's longtime friend Johnny Gill serenaded the happy couple with his hit song "My, My, My."
The happy couple announced their engagement in December on Instagram. "My heart, my best friend, my forever. I love you, always," she wrote in a caption for their engagement photo. In another post, she wrote, "I can't wait to marry you," before taking a seven-month break from the social media platform. 
Xavier called Bria Murphy "Forever my love" in a caption on his page.
Congratulations to the happy couple!