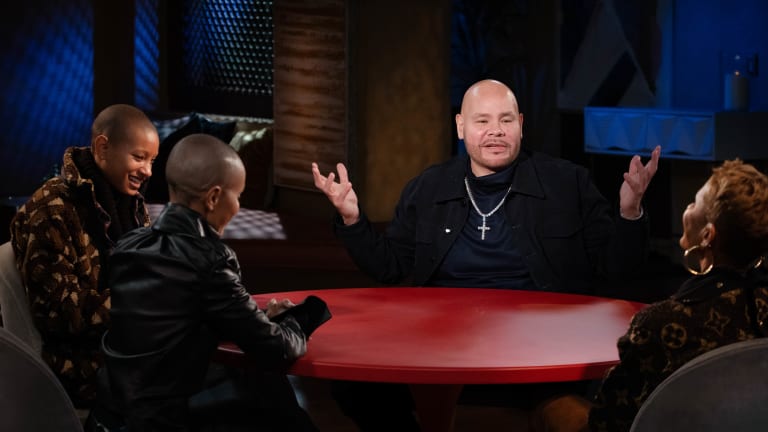 Quick Pics: Fat Joe Talks Betrayal, Price of Crime & More on 'Red Table Talk'
Fat Joe proves he's one of Hip Hop's best storytellers while sitting down for a Red Table Talk that turned to prison stints, leaving home at 14, and more.
To be a good storyteller, you have to have experienced life, and Fat Joe has lived enough to fill a memoir – The Book of Jose to be exact. In anticipation of his book's release on Nov. 15, the 52-year-old Hip-Hop storyteller chatted with the hosts of Facebook Watch's Red Table Talk to tease what fans can anticipate from his book of life lessons.
The episode is titled "I Was a Good Person Doing Bad Things - How Fat Joe Went 'All the Way Up'" and it is the first time the Grammy-nominated rapper, entrepreneur, and philanthropist shared publicly what happened the night he moved out at age 14.
Joe also told hosts Jada Pinkett Smith, Willow Smith, and Adrienne Banfield Norris about the betrayal that turned his heart "black" and the high cost of living a life of crime.
The artist who served a three-month prison stint in 2013 for tax evasion also revealed the advice Lil Wayne gave him about serving time. Joe said, "And he was like, 'Nah, man, I'm just telling you right now, be humble.' I said, 'How do you do it?' He said, 'Just be humble, bro. Don't go in there on somethin'. Just go in there humble. You know, if you be humble, they'll respect you.'"
Not one to keep advice or knowledge to himself, Joe also told Red Table Talk how he recently advised embattled artist and entrepreneur Kanye West. He also discussed his reaction to the recent shooting death of rappers, including Takeoff of Migos, and the deal he made his wife 27 years ago. 
Watch the raw, revealing, and sometimes hilarious story time with Fat Joe and Red Table Talk here.