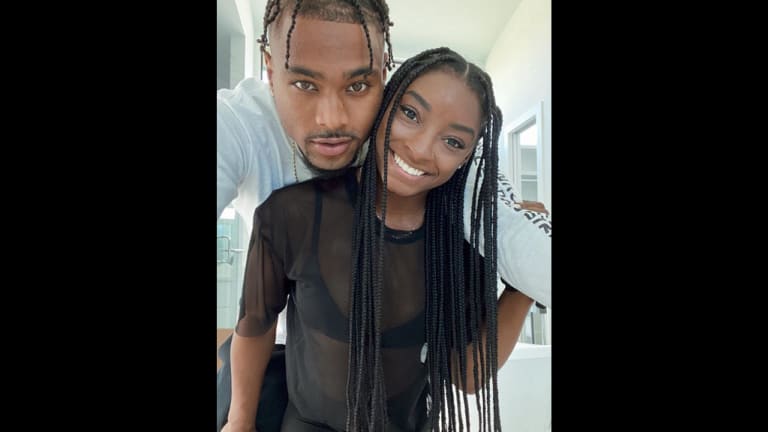 Quick Pics: Athletes Simone Biles and Jonathan Owens Are IG-Official
You're not officially dating until you've gone IG-official -- Instagram Story and feed.
If you're a particular age and your relationship doesn't make it to Instagram, then did it really happen? Nowadays, going IG-official is akin to going steady and lets the world know that you're booed up, so it's understandable when celebrities and other notables are reluctant to feature someone they're dating until the relationship is serious. Take for example, Simone Biles and Jonathan Owens sparking rumors they were dating when the Olympic Gold Medal-winning gymnast posted a photo of the Houston Texans safety giving her a piggyback on her Instagram Story for his birthday on July 22nd. Most people figured Biles and Owens were at the very least close pals since they were together and hanging at one of their homes during a pandemic and subsequent quarantine. However, now we know they're dating because Biles shared two selfies of her and Owens snuggling with the caption, "It's just us." And just so there was no mistaking, Biles also shared another photo of the couple on her Story.
​