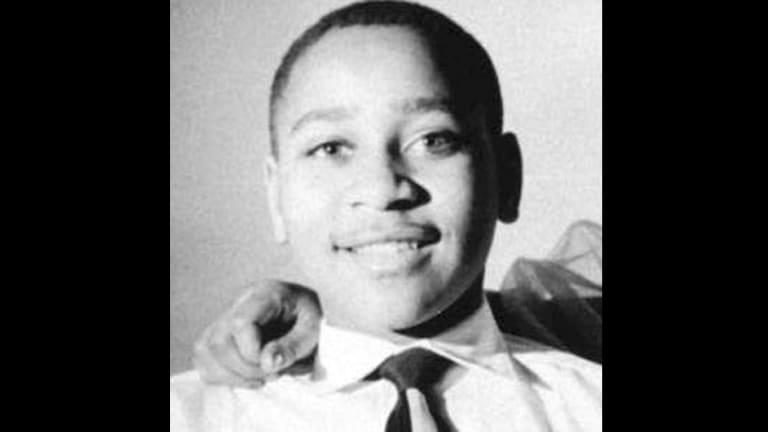 President Biden Signs the Emmett Till Antilynching Act of 2022
President Biden's signing of the Emmett Till Antilynching Act on March 29, 2022 marks the first time lynching has been a federal hate crime in the U.S.
President Joe Biden signed the Emmett Till Antilynching Act of 2022 into law today, March 29th, after Congress approved the legislation with bipartisan support earlier this month. This is the first law to make lynching a federal hate crime.
The law is named after Emmett Louis Till, a 14-year-old Black boy from Chicago who was brutally murdered by angry white men in Money, Mississippi, on Aug. 28, 1955 while visiting relatives. His mother Mamie Till-Mobley insisted on an open-casket funeral to show the savagery of the lynch mob. Till's murder sparked outrage across the nation, after photos from his funeral were published, and galvanized the emerging Civil Rights Movement. (The upcoming film Till is a dramatization of Till's and Till-Mobley's lives, and is based on extensive research by award-winning filmmaker Keith Beauchamp, who released the documentary The Untold Story of Emmett Louis Till in 2005.)
The torture and killing of Till was an all-too familiar occurrence, especially in the racially segregated South. Lynching is a terror tactic racist whites used to intimidate and disenfranchise Black Americans. CNN reports that 4,743 people were victims of lynchings from 1882 to 1968 with 3,446 of them being Black, according to Tuskegee University, which maintains records on lynchings. Activists, including Ida B. Wells, have been trying to get a federal anti-lynching law passed for more than a century.
Rep. Bobby Rush of Illinois introduced the Emmett Till Antilynching Act into the House of Representatives. Only three Republicans – Andrew Clyde of Georgia, Thomas Massie of Kentucky, and Chip Roy of Texas – voted against it. The Senate passed the legislation unanimously after Senators Cory Booker (D-NJ) and Tim Scott (R-SC) introduced it. 
Vice President Kamala Harris, who co-sponsored an antilynching bill as a senator in 2018, and Michelle Duster, Ida B. Wells's great-granddaughter and author, joined Biden at the podium in the Rose Garden at the White House. Rev. Wheeler Parker, cousin of Till, founder of the Emmett Till Memorial Center, and the last living eyewitness to Till's abduction; Deborah Watts, cousin of Till and founder of Emmett Till Legacy Foundation; Johnnie B. Thomas, Mayor of Glendora, Mississippi and curator of the Emmett Till Intrepid Center; Daniel Duster, grandson of Ida B. Wells, motivational speaker, and author; and Civil Rights leader Courtland Cox attended the signing.
Watch Biden's and Harris's remarks on the historic moment of lynching becoming a federal hate crime for the first time in American history and what this law means for the future of the nation below.