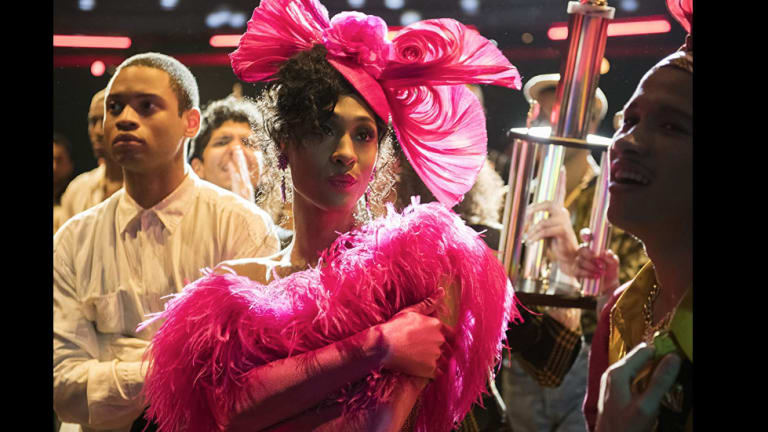 Heard on the Street: 'Pose' Star Mj Rodriguez on Making Emmys History
Actress Mj Rodriguez is the first transgender person to receive an Emmy Awards nomination in a leading acting category.
"It's a big step — a huge step forward for us — and I'm very, very thankful, and I just hope that it continues. I never thought in a million years I'd be in this category with all these amazing women — shout out and congratulations to all of the nominees, amazing actresses, amazing outstanding performances; they are astounding, and I'm just glad I can be right along with them."
"Having all these intersectionalities slammed on top of being an African-American woman, and being Latina, and being a person who represents for females in general and identifies as a woman ... I'm just glad I can represent for each and every last one of those communities. I have tried my best to be a great light for that, and I'm glad that the industry is seeing that.

"With the show coming to an end, it's bittersweet, but what a beautiful way to go out. Nine nominations."
"I can only thank the academy for really, really seeing us. I feel now that the door has been pushed wide open for us and every last person, especially trans women, trans women of color, to really show up and show out and show that we deserve to be in these spaces — not just because we're trans or because we're women or people of color, but because we're human and we have something to offer when it comes to our craft.

"That I get to be with these strong female actresses — that's a big, big monument. That speaks volumes. It's showing we are who are, and it feels so good. It feels so darn good!"
— Mj Rodriguez reacts, in an interview with the Los Angeles Times, to being nominated for the Emmy Award for Lead Actress in a Drama Series for her performance as Blanca Rodriguez-Evangelista in FX's Pose, which captures the Black and Latinx LGBTQ+ community and ballroom scene in New York in the 1980s and '90s. The series, which certainly changed the way trans people are represented on screen in its three seasons, received nine nominations total, including its second for Best Drama and the third for Billy Porter, who won the award for Lead Actor in a Drama Series in 2019. Rodriguez isn't the first transgender performer to receive an Emmy nod, though. Laverne Cox has been nominated four times as a guest actress for her work in Orange is the New Black. Rodriguez is nominated for Lead Actress in a Drama Series with Uzo Aduba (In Treatment), Olivia Colman (The Crown), Emma Corrin (The Crown), Elisabeth Moss (The Handmaid's Tale), and Jurnee Smollett (Lovecraft Country). Cedric the Entertainer is hosting the 73rd Primetime Emmy Awards that will air on CBS on Sunday, Sept. 19th.