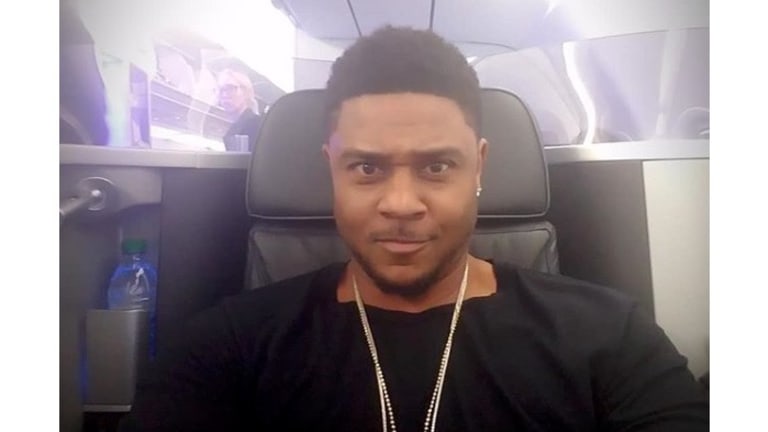 Pooch Hall Arrested for DUI, Driving with Child on Lap
Police don't think the child was actually driving the vehicle.
Pooch Hall was arrested in Los Angeles Wednesday evening, Oct. 3rd, for DUI and child endangerment.
Witnesses reported Hall was weaving in and out of traffic with a small child sitting on his lap, reports Page Six. However, police don't think the child was actually "driving." Instead, "It's more like he was sitting unrestrained on [Hall's] lap," said an officer to Page Six. The child is Hall's 2-year-old son, and police released him to his mother's custody at the scene.
Police arrested Hall after responding to a call for a vehicle that collided with a parked auto in Burbank. Preliminary tests determined Hall's blood alcohol content to be three times the legal limit. Also, he was unable to perform field sobriety tests at the time of his arrest.
The 41-year-old who has starred in The Game and Ray Donovan is in custody on $100,000 bond and is due in court on Friday, Oct. 5th.