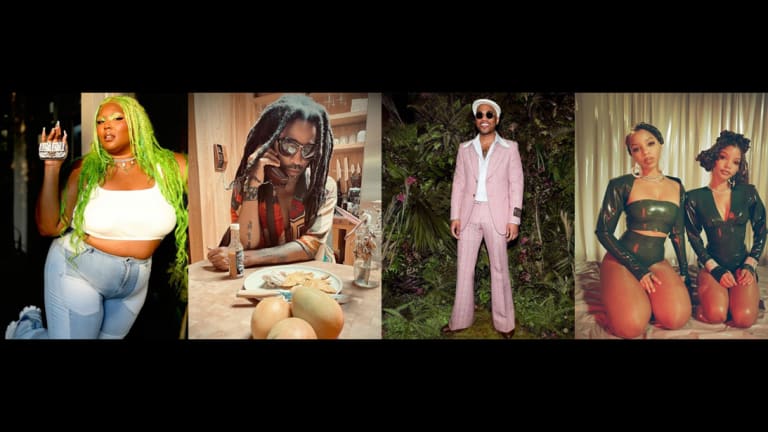 PETA Names Lizzo, Lenny, .Paak, Chloe x Halle Most Beautiful Vegan Celebs
PETA has compiled a list of the 20 Most Beautiful Vegan Celebrities in the hopes of encouraging more people to adopt the lifestyle.
Twenty years after crowning Shania Twain the first-ever Sexiest Vegetarian, PETA has released its list of the 20 Most Beautiful Vegan Celebrities that includes Lizzo, Lenny Kravitz, Anderson .Paak, Chloe x Halle, and Ava DuVernay.
With vegan options popping up in fast food restaurants, supermarkets, and local restaurant districts, animal-free eating has gone mainstream. Therefore, PETA chose to celebrate vegan stars and movers who are inspiring others to go vegan.
"Vegan options are now on every menu and in every grocery store, and you can't go to a music festival or a football game these days without spotting a vegan superstar," said PETA Senior Vice President Lisa Lange in a release. "We've come so far in 20 years, and that's thanks in large part to PETA's 'beautiful vegan celebrities,' who have inspired millions of people to leave animals off their plates."
Lizzo and .Paak are known for sharing "good as hell" vegan recipes on their Instagram Story and TikTok videos as a way for fans to discover the lifestyle. Chloe and Halle Bailey credit being vegan with maintaining their beautiful singing voices. While Kravitz says vegan eating maintains his physique. DuVernay reportedly views going vegan as a social justice and food access issue, according to PETA. Also, Chris Paul credits being began with helping him keep up with teammates nearly half his age.
The 20 Most Beautiful Vegan Celebrities mostly come from the world's of entertainment and also include: Andrea Meza, Ashima Shiraishi, Billie Eilish, Christian Serratos, Colin Kaepernick, Diana Taurasi, Francesca Farago, Heather Rae Young, Julio Torres, Justin Fields, Lewis Hamilton, Madelaine Petsch, Slutty Vegan founder Pinky Cole, and Sadie Sink.