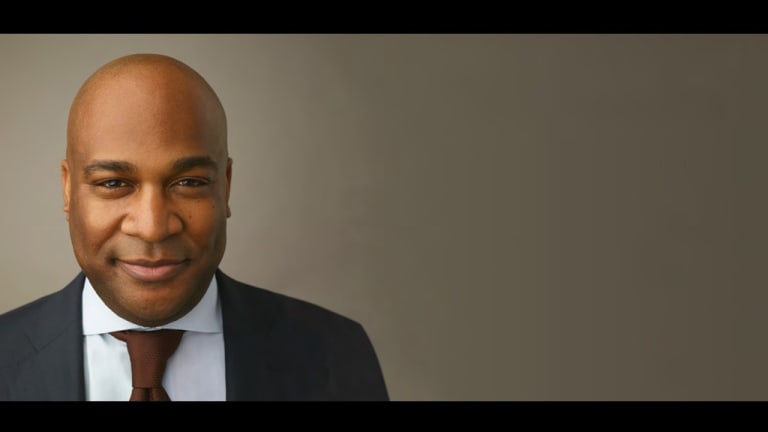 Osei Van Horne: Founding Member & Managing Dir. Wells Fargo Strategic Capital
Get to know Osei Van Horne, who has approximately 20 years of principal investing and corporate finance experience.
In 2019, Osei Van Horne was named as one of the top 50 global corporate venture capitalists by Global Corporate Venturing.
Van Horne is a founding member and Managing Director of the technology practice of Wells Fargo Strategic Capital, a ~$2 billion AUM growth and private equity investment vehicle. In this role, Van Horne was responsible for opening the Palo Alto office, devising and executing the investment and transaction origination strategy, as well as recruiting and retaining personnel. Van Horne led and closed Wells Fargo's equity co-investments in Flexport, Industrious, BMC Soware, Reonomy, and Mynd Management, among others. Van Horne sits on the Board of Directors of Mynd Management, Industrious and Sitetracker. Van Horne also sits on the investment commiee of Wells Fargo's Diverse Asset Manager Initiative, which directs several billion dollars of private client capital toward emerging managers across several asset classes. Prior to launching Wells Fargo's technology practice, Van Horne had prior principal investment experience in the Merchant Banking Division at Goldman, Sachs & Co. During his tenure at Goldman Sachs, Van Horne executed equity and mezzanine debt transactions from a $1 billion AUM multi-strategy private equity fund targeting investments in ethnic minority-owned companies. Prior to joining Goldman Sachs, Van Horne was a mergers & acquisitions investment banker at Wells Fargo where he was responsible for executing transactions in business services and technology industries. Previous to this role, Van Horne worked in the United States Senate.
Van Horne serves on the Board of Advisors of Women's Venture Fund, a leading 501(c)(3) organization focused on providing financing and advisory solutions for women-owned small business in the New York Tri-State area. Van Horne is a mentor at All Raise, a 501(c)(3) organization focused on increasing the pipeline of women venture capital investors. He is a Board Advisor to the City and County of San Francisco's Office of Economic and Workforce Development's Information & Comm. Technology (ICT).
Van Horne is an Adjunct Professor at Columbia University Graduate School of Business where he teaches Foundations of Private Equity. He has published several white papers concerning private equity process optimization, including, "Impact of Group-Buying Models on Small Business Purchasing: Pilot Research Analysis" published in the Spring 2013 Issue of Institutional Investor Journals - Journal of Private Equity.
Van Horne is a graduate of Howard University and he resides in the San Francisco Bay area with his wife, Gabryel, and two daughters, Kennedy and Briar.