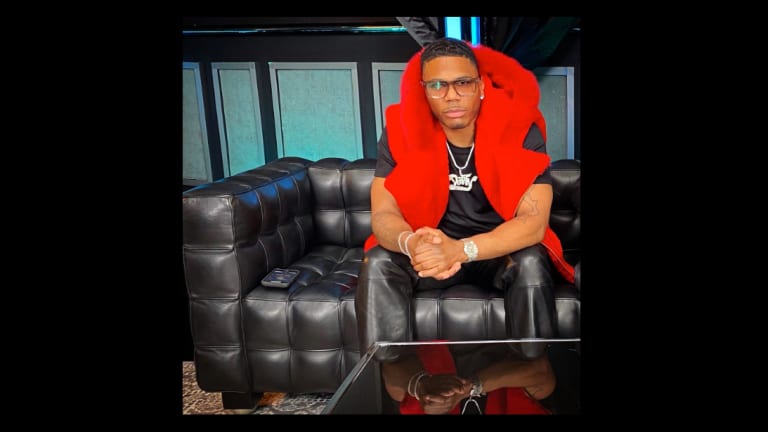 Nelly Apologizes to the Woman Who Appears in Leaked Oral Sex Video
Nelly's team is investigating whether his Instagram was hacked after an uncensored video of him and an unidentified woman sharing a private moment was shared.
Nelly apologized Tuesday for a video of him receiving fellatio that was recently leaked on his Instagram Story.
The uncensored, nearly one minute-long video of an unidentified woman performing oral sex on the rapper and cast member of Real Husbands of Hollywood was briefly posted to his Instagram Story. Nelly's face isn't visible in the video, but his voice can be heard. Although the video was quickly deleted from social media, viewers were still able to capture screen recordings that they, then, reposted. As a result, Nelly was trending on Twitter on Tuesday.
"I sincerely apologize to the young lady and her family, this is unwanted publicity for her/them," Nelly told TMZ. "This was an old video that was private and never meant to go public."
Some Twitter users made light of the situation by making jokes about the video, whereas other users pointed out that it's wrong to repost the video without the anonymous woman's consent. At least one Twitter user reminded those tweeting about the situation that Nelly was accused of sexual assault in 2018 and was arrested on suspicion of rape in 2017. (He denied any wrongdoing and was never charged, though.) 
Nelly's team says they're investigating a breach because his account may have been hacked and they're concerned more of his private information, like financial records, personal documents, and passwords, could end up online.
Given the setup of how content is shared to Instagram Story, the video wouldn't have been readily available for posting, if it is indeed an old video as Nelly said. So it's quite possible he was hacked. Either way, the woman who is in the video didn't deserve to have their private moment leaked to social media.