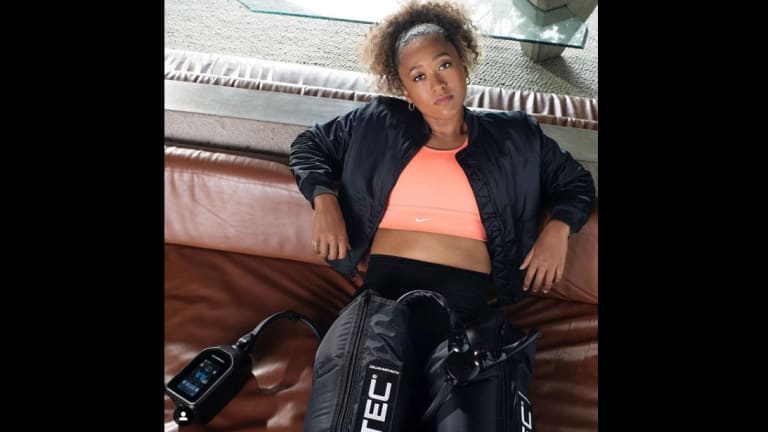 Heard on the Street: Naomi Osaka Has a Plan to Protect Her Mental Health
Naomi Osaka has announced that she will not do any press at the French Open in order to protect her mental health.
"Hey everyone, hope you're all doing well. I'm writing this to say I'm not going to do any press during Roland-Garros. I've often thought that people have no regard for athletes' mental health and this rings very true whenever I see a press conference or partake in one. We're often sat there and asked questions that we've been asked multiple times before or asked questions that bring doubt into our minds and I'm just not going to subject myself to people that doubt me. I've watch many clips of athletes breaking down after a loss in the press room and I know you have as well. I believe that the whole situation is kicking a person while they're down and I don't understand the reasoning behind it. Me not doing press is nothing personal to the tournament and a couple journalists [who] have interviewed me since I was young so I have a friendly relationship with most of them. However, if the organizations think that they can just keep saying 'Do press or you're gonna be fined,' and continue to ignore the mental health of the athletes that are the centerpieces of their cooperations [sic] then I just gotta laugh. Anyways, I hope the considerable amount that I get fined for this will go towards a mental health charity."
— Naomi Osaka explains in social media posts why she will not participate in any news conferences while competing during the French Open, which is also called Roland-Garros and will end on June 13th. Her declaration came on the tournament media day that was conducted via video conference. The tennis player is a four-time Grand Slam singles champion and the highest-paid female athlete in the world. Other players argued that talking to the press is part of their jobs and that they wouldn't be the athletes they are without the media.