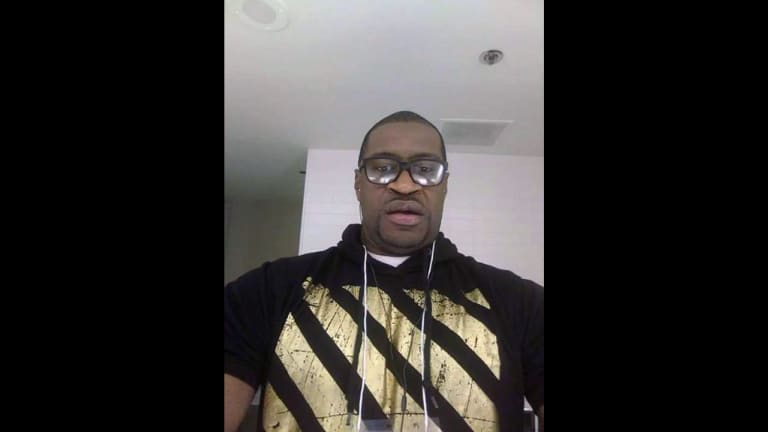 Minnesota AG Announces Charges Against All Four Officers in George Floyd Killing
The former officer who knelt on George Floyd's neck for nearly nine minutes has been charged with a more serious count.
The Minnesota attorney general announced today, June 3rd, that all four police officers have been charged for their involvement in the George Floyd killing in Minneapolis on May 25th.
Former police officer Derek Chauvin was charged with a new, more serious count of second-degree murder. The other three officers on the scene — Thomas Lane, J. Alexander Kueng, and Tuo Thao — have been charged with aiding and abetting second-degree murder.
Chauvin was recorded pressing his knee into Floyd's neck for nearly nine minutes while the 46-year-old man was handcuffed and pleaded that he couldn't breathe. Lane and Kueng helped to restrain Floyd, while Thao stood nearby and focused his attention on bystanders.
Although all four officers were fired from the Minneapolis Police Department, Chauvin was the only one who was charged initially. His previous charges were third-degree murder and second-degree manslaughter. Now, the second-degree murder charge in the amended complaint says Chauvin acted "without intent" while "committing assault in the third degree," reports CNN.
Chauvin was arrested last week and is in the custody of the Minnesota Department of Corrections facility in Oak Park. CNN reports that his bail was increased to $1 million today. Bail has also been set at $1 million for the other three officers. Kueng was arrested Wednesday after turning himself in; the other two aren't in custody yet.
Second-degree murder and aiding and abetting second-degree murder are punishable by a maximum of 40 years in prison. Manslaughter and aiding and abetting manslaughter are punishable by up to 10 years in prison.
It's been a week since Floyd was killed while in police custody in Minneapolis, which ignited nationwide protests calling for all four officers to be arrested and convicted for Floyd's death, and to end police violence against Black people in America.
Two autopsies on Floyd concluded his death was "homicide caused by asphyxia."
"I strongly believe that these developments are in the interest of justice for Mr. Floyd, his family, our community, and our state," Minnesota Attorney General Keith Ellison said in announcing the charges at a press conference.