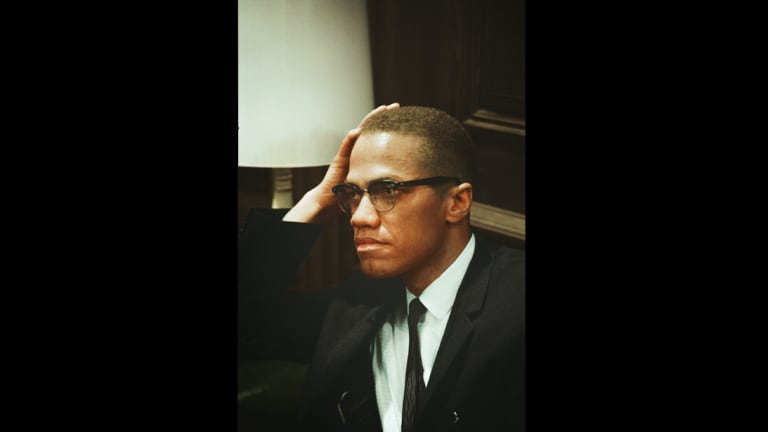 2 of the 3 Men Convicted of Murdering Malcolm X Will Be Exonerated
An investigation by the Manhattan district attorney has determined that Muhammad A. Aziz and Khalil Islam were wrongfully convicted of assassinating Malcolm X.
Two of the three men convicted of murdering Malcolm X will likely be exonerated on Thursday, November 18th, after the Manhattan district attorney moves to have their convictions thrown out.
Manhattan District Attorney Cy Vance and the Innocence Project recently confirmed to NBC News that Muhammad A. Aziz and Khalil Islam will be cleared of any involvement in the Feb. 21, 1965 assassination of Malcolm X, one of the Civil Rights Movement's most prominent leaders. The Innocence Project is representing the two men, who were convicted and sentenced along with Mujahid Abdul Halim to life in prison in 1966. According to the Innocence Project, Halim, a member of the Nation of Islam who was then known as Talmadge Hayer and Thomas Hagan, admitted his involvement in the assassination at Harlem's Audubon Ballroom, but maintained that fellow Nation of Islam members Aziz, who was then known as Norman 3X Butler, and Islam, who was then known as Thomas 15X Johnson, didn't participate, reports NBC News.
After the 2020 Netflix documentary Who Killed Malcolm X? raised questions about the case, Vance announced that he would look into the convictions. A 22-month investigation ensued, and seemingly confirmed speculation that the case was mishandled from the beginning. One of the issues raised was that Aziz had an alibi, a good one. He had been at the hospital getting treatment for an injured leg only hours before the shooting. A doctor who treated him even testified in his defense. In addition, Halim identified his coconspirators back in 1978, but a judge rejected a motion to vacate the convictions of Aziz and Islam.
Islam died in 2009, and Aziz is in his 80s.