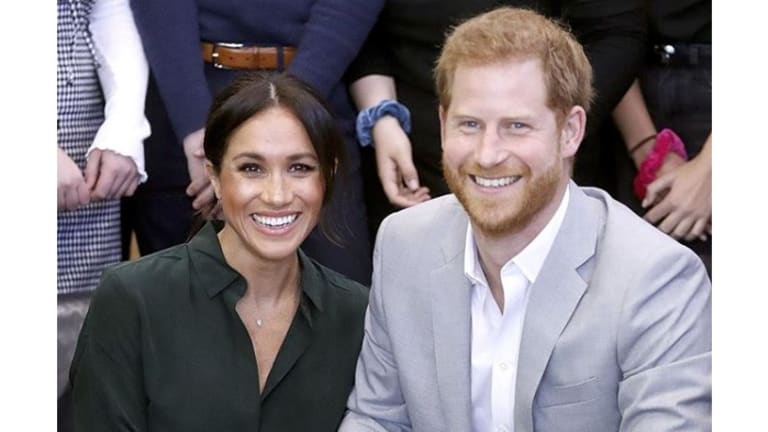 Meghan Markle Is Expecting First Child With Prince Harry
Kensington Palace has announced that a new British royal is on the way!
Less than five months after wedding on May 19th, Meghan Markle, 37, and Prince Harry, 34, are expecting their first child.
Kensington Palace made the announcement today, and revealed that Markle is 12 weeks pregnant and is due in the spring of 2019.
There was extreme fervor in the British press regarding whether Marke is expecting, especially after she attended Princess Eugenie of York's wedding Friday and didn't close all the buttons on her Givenchy coat, according to NPR. Then on Sunday, she arrived in Australia carrying two purple folders in front of her stomach, reports Daily Mail.
Harper's Bazaar Arabiaspeculates that Markle made certain fashion choices to hide her baby bump. She has been opting for dark monochrome outfits and overcoats, but that could also be a result of the autumn weather in the U.K.
Now, of course, the Brits are betting on the sex and name of the unborn baby. So far, Victoria, Albert, Arthur, and Phillip are the top names. The first child of the Duke and Duchess of Sussex will be seventh in line for the British throne.