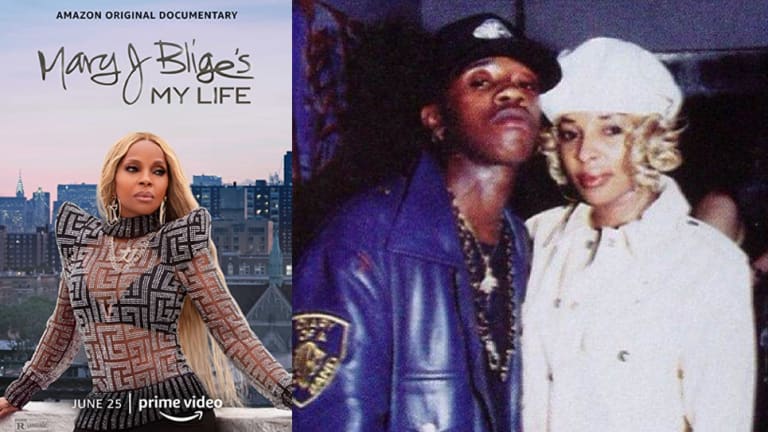 Heard on the Street: Mary J. Blige Discusses Toxic Relationship With K-Ci Hailey
Mary J. Blige details how an abusive relationship, substance abuse, and depression nearly derailed her career after she released her debut album.
"I loved [K-Ci Hailey], but neither one of us could handle the success of our lives. So it became very dark, the whole thing, and abusive."
"I've had to physically fight for my life a lot. My mom had to suffer a lot of physical abuse as well so, as a little girl, I saw her, this little woman, fighting. So when it all started to happen to me, all I could think about was my mom."
"It's not simple or black and white to just walk out the door when you're just beyond insecure because you think that this is the best that you can get. I will never understand why we stay so long."
"It was just one big giant hole of darkness."
"That depression from that relationship rewinded life and brought back a whole bunch of other stuff that I'd never dealt with."
— Mary J. Blige opened up about the turbulent relationship she had with K-Ci Hailey of Jodeci, during the 1990s, in her new documentary Mary J. Blige's My Life, which debuted on Amazon Prime Video today (June 25). The 50-year-old discussed how her newfound fame, substance abuse, the abusive relationship, and depression nearly dethroned her as the Queen of Hip-Hop Soul, after the success of her debut album What's the 411?. Blige said she abused alcohol as a teen to deal with her pain and then used alcohol and cocaine to numb the anxiety stardom brought on. She poured that pain, which included being molested at age 5, into her second studio album My Life, which was executive produced by Sean Combs.