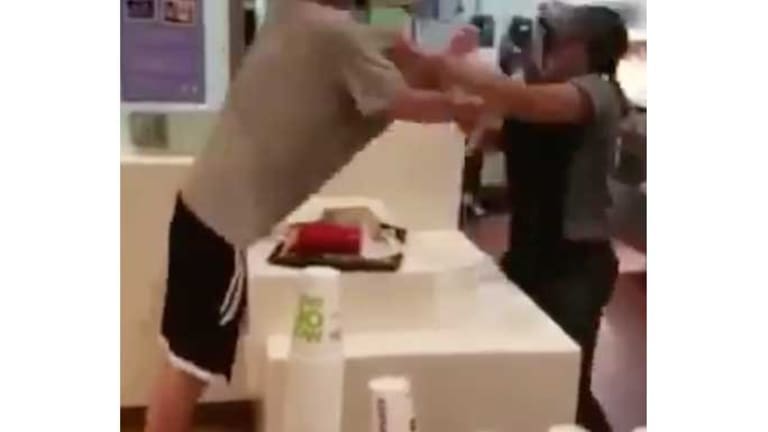 Man Who Assaulted Woman Working at McDonald's Sentenced to 60 Days
We now know Daniel Willis Taylor's punishment for assaulting Yasmine James.
Remember the viral incident in which Daniel Willis Taylor, a 40-year-old white man, assaulted McDonald's employeeYasmine James, a 20-year-old Black woman? Of course, you do, but here's a refresher:
Taylor grabbed James over the cashier counter. She responded by punching him several times and getting the best of him, while her male coworkers did very little to come to her defense. Good thing James had them hands. Taylor also kicked another employee, Tatiana Bell, 23, in the stomach on his way out of the restaurant.
On March 8th, Taylor was sentenced to 60 days in jail. However, he was credited for serving 58 days already. The judge ordered him to stay away from James and Bell, as well as the McDonald's restaurant. He will also have to pay $1,000 in fines and complete 120 hours of community service. In addition, he's subject to a mental evaluation. Taylor plead no contest to the assault charges.