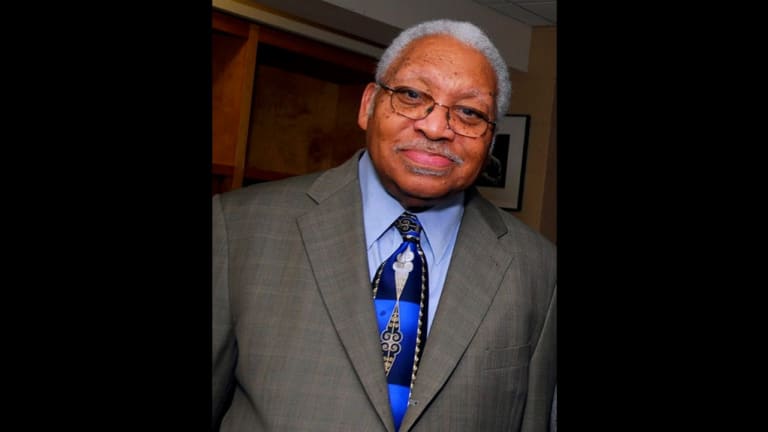 Legendary Jazz Pianist and Educator Ellis Marsalis Jr. Has Died at Age 85
Ellis Marsalis Jr. is the father of poet and lensman Ellis Marsalis III and Jazz musicians Branford and Wynton Marsalis.
Ellis Marsalis Jr., the patriarch of the legendary New Orleans family, died April 1, 2020 in the Crescent City from pneumonia caused by COVID-19. Like New York, New Orleans has been ravaged by the novel coronavirus.
Ellis Marsalis III, who is a poet and photographer, confirmed his father's death to the Associated Press. Ellis Marsalis III said he and others in his family were able to spend time with his father in the hospital before Ellis Marsalis Jr. died, reports WDSU.com.
One can't think of New Orleans Jazz without also thinking of Ellis Marsalis Jr. Not only is he a noted Jazz pianist and educator, he's also the father of world-renowned musicians Branford and Wynton Marsalis. Two of his other sons Delfeayo and Jason are also Jazz musicians. Ellis Marsalis Jr. also taught Terence Blanchard and Harry Connick Jr.
Ellis Marsalis Jr. was born in 1934 in New Orleans. In his youth, Dixieland and R&B were the favored musical genres, but he felt the pull of Jazz. He spent years making the Marsalis name synonymous with Jazz, and is in the Louisiana Music Hall of Fame. In 2007, Tulane University awarded him an honorary doctorate for his contributions to Jazz and musical education, reports WDSU.com. In addition, the Ellis Marsalis Center for Music was established in 2011 at Musician's Village in the 9th Ward of New Orleans.
Several musicians and notables expressed their condolences to the Marsalis family on social media.