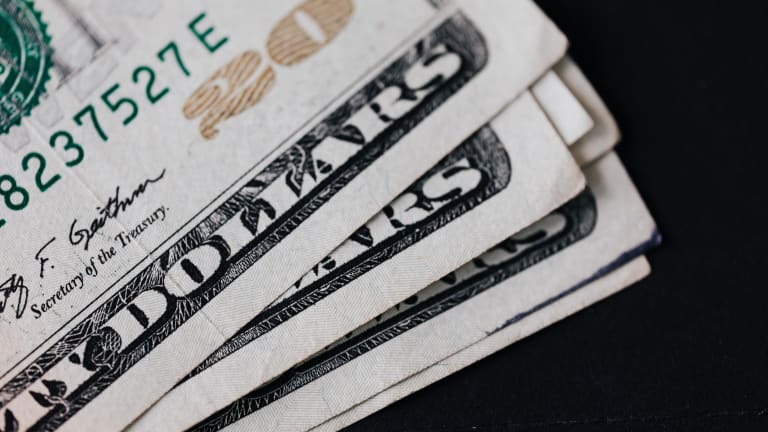 Learning Financial Literacy with the Black Wealth Summit
Cedric Nash, "Your Millionaire Mentor'', is an entrepreneur and investor who educates, inspires and motivates wealth building specifically within the African American Community. Nash is unapologetically committed to the financial wealth building challenges that Black people face and to helping those within his community gain tools and resources that help them wealth that they can pass on for generations. An entrepreneur and investor since 1997, Nash founded Oakland Consulting Group, Inc. (OCG), an information technology software consulting firm. Oakland Consulting and its affiliate companies have earned revenues of $90 million annually with over 300 employees nationwide.
Over the past 25 years alongside running his business, Nash has invested in securities, real estate, and private equity and has developed the expertise of a prudent investor and is excited to share his lessons learned to his community to prevent others from having to learn the hard way. He has been the recipient of the Chamber of Commerce Entrepreneur of the Year award, Inc Magazine's 100 fastest growing inner city firms, listed in the Inc 500/5000 fastest growing firms in the nation, listed as a Black Enterprise Industrial 100 largest black owned businesses, Washington Technology Fast 50, and the recipient of the ITSMF prestigious Beacon Award for entrepreneurs.
Nash's dedication to educating the Black community in wealth literacy eventually led him to founding the Black Wealth Summit (October 27-29, 2022), an annual event that, at its core, works to make wealth building information, tools and techniques more accessible. "It's more than past time that every Black person has access to the knowledge that can be used to build real generational wealth for their families and communities. The Black Wealth Summit is an answer to making prosperity accessible to Black people, thereby making prosperity accessible to all people," said Nash. From sessions about banking, securities, real estate investing, starting a business to estate planning, there is something for everyone looking to learn including college students just starting their financial journey and seasoned and accredited investors looking to invest in more risk-reward type investments such as private equity investing.
This year's theme, The Season of Accountability was crafted to challenge attendees to hold themselves accountable for their own wealth journey and set financial goals that will eventually result in the closing of the racial wealth gap in our country. The summit will dive deep into the most pressing topics related to wealth creation for the black community, from Why Black Wealth Matters to, Why Financial Freedom Matters to Owning Your Personal Wealth Journey. "Being accountable means being willing to explain your actions with honesty and openness. Each one of us should have a trusted circle that can help us learn from experts, commit to the right decisions and bounce back when we've made wrong ones. The Black Wealth Summit is a community where you can rely on guidance and wisdom as you stay-the-course for your wealth journey." says BWS Program Architect, Alana Ward Robinson.
As an annual event, the Black Wealth Summit hopes that returning attendees will continue their educational journey from the year prior, building on the knowledge they have gained so in
subsequent years they can take on increasingly more advanced content the Black Wealth Summit has to offer. "By partnering with black advisors from the world's largest banks, financials services firms, insurance companies and healthcare providers, The Black Wealth Summit will remain capable of delivering the most relevant and innovative content on personal wealth and health annually," says Nash.
This year's lineup includes headline speakers include David Gardner co-founder of the Motley Fool, Media Personality & Entrepreneur Angela Yee, Renowned Speaker, Author and CEO Iyanla Vanzant and CEO, Investor, and Shark Tank TV Personality Daymond John, as well as over 60 breakout sessions discussing various topics such as: getting business and mortgage loans, investing in the stock market, investing in cannabis, fintech, multi-family and commercial real estate investment and development, government contracting, student loan management and how to invest in public storage.
The Black Wealth Summit will also host an HBCU Business Case Competition and a Startup Business Pitch Competition sponsored by Motley Fools Ventures. The HBCU Business Case competition is open to all students currently enrolled at a Historically Black College and University. The competition is designed to encourage students to explore entrepreneurship and to begin their own wealth journey and participating teams have the chance to win up to $25K in total prizes.
As a way to further spread his knowledge and experience to make financial education more accessible, Nash has also written two forthcoming books (select preview arriving October 25th, 2022) Why Should White Guys Have All the Wealth? How You Can Become a Millionaire Starting from the Bottom and The Millionaire Money Moves Supplemental Investment Guide.
In Why Should White Guys Have All the Wealth? Nash digs into why we might be finding it difficult to do what we need to do consistently with our money to build significant wealth and how to push past the barriers. Nash uses personal stories, humor, and real-world grit throughout the book to teach how to invest in assets that will build wealth for wealth and provide sustainable income for life for yourself and future generations.
The Millionaire Money Moves Supplemental Investment Guide is supplemental material for after readers finish Why Should White Guys Have All the Wealth?. The guide focuses on how they can leverage the lessons that they just learned to create their own investment portfolio and emphasize the importance of constantly building up capital to either start and run their own business or to expand and amplify their investment portfolio.
Through expanding the Black Wealth Summit every year and planning a series of books for different sub-groups within the Black community, as well as his many other avenues of work, Cedric Nash is committed to making financial literacy education accessible and to helping the Black community build wealth for themselves as well as generations to come.
"I believe our financial situation as a community, and in many cases as individuals, is a result not only of our money values and behaviors but something more. While we must continue to do everything possible to eradicate the impacts of slavery, discrimination, and oppression, our overall financial position will continue to lag signficanly if we don't get busy investing in assets that accumulate and geneate income." says Nash. "Changing what we do with what we have is well within our control and can have an immediate impact on our financial fate, while we continue to fight for equality and for the game to be fair.
About Black Wealth Summit
This year's BWS theme, The Season of Accountability, explores how we can hold ourselves accountable to reach our financial goals and close the racial wealth gap in our country. BWS will dive deep into the most pressing topics related to wealth generation for the black community, from Why Black Wealth Matters (Day 1), to Why Financial Freedom Matters (Day 2), to Owning Your Personal Wealth Journey (Day 3). Returning Black Wealth Summit attendees will share their progress since last year's Summit and lessons learned along the way.
For more information, please visit www.blackwealthsummit.com and follow on Instagram @blackwealthsummit and Facebook @blackwealthsummit.