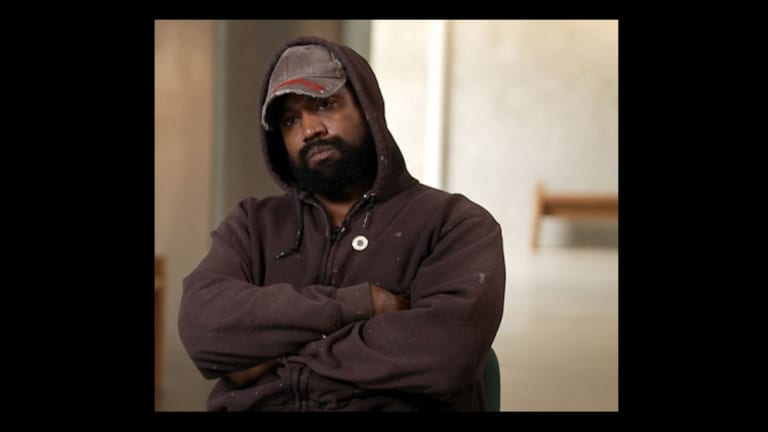 Lawyers for George Floyd's Daughter Want to Sue Ye for Emotional Distress
Ye's controversial claims about George Floyd's death on the podcast Drink Champs could land him in court for harming George Floyd's daughter.
Lawyers representing Roxie Washington, the mother of George Floyd's daughter Gianna Floyd, have not only drafted a cease-and-desist letter to Ye, but also have indicated they intend to file a lawsuit "for harassment, misappropriation, defamation, and infliction of emotional distress" on the child's behalf.
Ye erroneously claimed on N.O.R.E.'s podcast Drink Champs that George Floyd died from a fentanyl overdose. A medical examiner previously testified that fentanyl wasn't the direct cause of his death, only a contributing factor when former Minneapolis police officer Derek Chauvin knelt on the 46-year-old's neck, reports CNN. Chauvin was convicted for second-degree murder, third-degree murder, and second-degree manslaughter at the beginning of the summer.
Witherspoon Law Group attorneys spoke with CNN about the damage Ye's statements caused Gianna Floyd. 
"She's a little girl that's been traumatized and is being re-traumatized by Kanye West," attorney Kay Harper Williams told the news outlet. She also added that Ye intentionally inflicted emotional distress on the girl. 
The attorneys sent the cease-and-desist letter to a lawyer they thought was representing Ye, but have since learned the lawyer isn't his counsel for this matter. They're now trying to ensure the letter is received and told CNN that the lawsuit will increase the pressure.
Even though the episode of Drink Champs has been removed from YouTube and Revolt TV, Williams says, "Too little too late, the harm has been done to our client." 
As most users know, nothing on the internet disappears. Also, clips of the interview are still on N.O.R.E.'s Instagram.
In addition, George Floyd's brother has contacted attorney Lee Merritt and they are considering whether to take legal action against Ye for intentional infliction of emotional distress.
Freedom of speech is protected in the U.S., but the First Amendment doesn't protect people when making false claims.
"George Floyd, just like Gianna said, changed the world so to have Kanye West come back and speak in a way that's harmful to that legacy," Williams said to the media outlet. "I'm offended as a human, as a Black woman, as a mother."
"Gianna is a child and she's being harmed," she added.