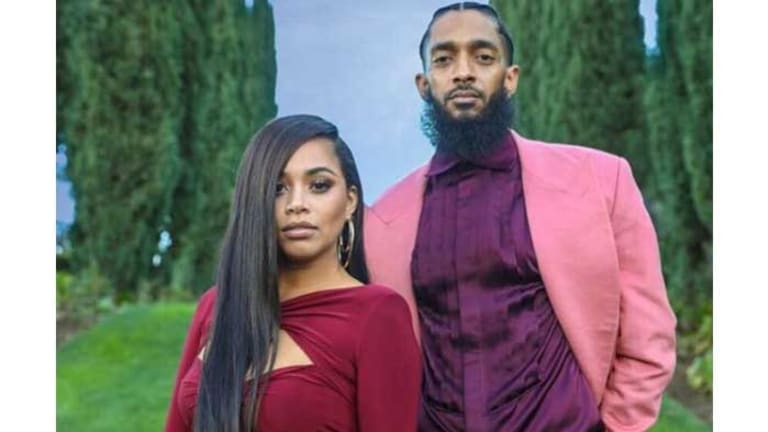 Lauren London Memorializes Nipsey Hussle With Portrait Tattoo
Lauren London memorialized the love her life in one of the most permanent ways possible.
When you see Lauren London, you will see the love of her life, Nipsey Hussle, who was gunned down in Los Angeles on March 31st.
Hours after delivering an impassioned dedication to rapper/activist during his public memorial service on Thursday, the actor took to Instagram to reveal a portrait tattoo of Hussle with the words, "God will rise," on her forearm.
London captioned the image, "Real Love Never Dies When you see me, you will always see him #LoveYouHussle #TMC."
Hussle and London's five-year relationship was one of Hip Hop's most fairy tale romances. They share a son together, Kross Asghedom, and London's attention turned towards him while memorializing her partner.
"My pain is for my 2-year-old who probably won't remember how much his dad loved him," London said with tears in her eyes.
RELATED:Nipsey Hussle's Friend Recalls Rapper's Last Moments