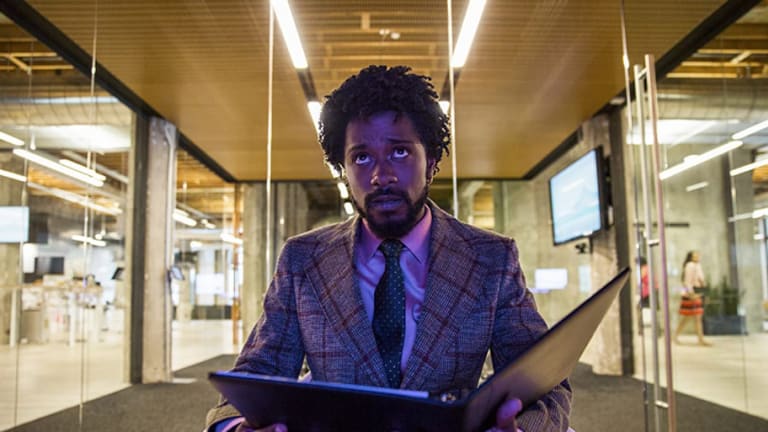 LaKeith Stanfield Shouldn't Have Received Backlash for Clubhouse Chat
The backlash LaKeith Stanfield received for listening to a Clubhouse chat that turned anti-Semitic was unwarranted.
LaKeith Stanfield was placed in the hot seat recently when it was revealed that he was a moderator for a Clubhouse discussion that became anti-Semitic. The Judas and the Black Messiah actor apologized "unconditionally" last weekend via an Instagram post and said he "condemns hate speech and discriminatory views." After learning the circumstances surrounding Stanfield being a moderator of the chat, I don't think an apology was necessary, even though the whole ordeal was a tough situation to be in.
Stanfield came into a Clubhouse chatroom in which a man named Sam Bito and others were discussing Nation of Islam Minister Louis Farrakahn and the conflict between the Black and Jewish communities. When Bito noticed Stanfield was in the room, he made the actor/producer a moderator. This is a common practice on Clubhouse because people get excited when they see a celebrity join a chatroom. Having moderator status doesn't require that celebrity to speak though. Stanfield didn't actively participate in the conversation that became anti-Semitic. Much of the disapproval for Stanfield's "involvement" was the result of him not getting involved to stop the conversation, as if that was his responsibility as a listener.
If I send Rihanna a direct message through Instagram and she actually reads it, I will get the same gratification as I would if she actually responded. That's kind of what happened with StanfieId. He dropped into the chat room, whether intentionally or by chance, and was made a moderator. As we all know, Stanfield is not very active on social media. (His Instagram apology post is one of five on his page.) It's likely the real moderators saw his profile pop up and became excited about this moment for clout. 
The key evidence in this trial in the court of public opinion is that Stanfield never said anything. We don't even know if he was listening continuously. It's also worth noting that listening to a discussion doesn't mean a person agrees with a discussion. No one would've jumped to that conclusion if Stanfield had been listening to a white supremacy chat, for example.
I'm going to give the backlash aimed at Stanfield an eight out of 10 on the "reach meter," because he's definitely not the reason the conversation became problematic and offensive.