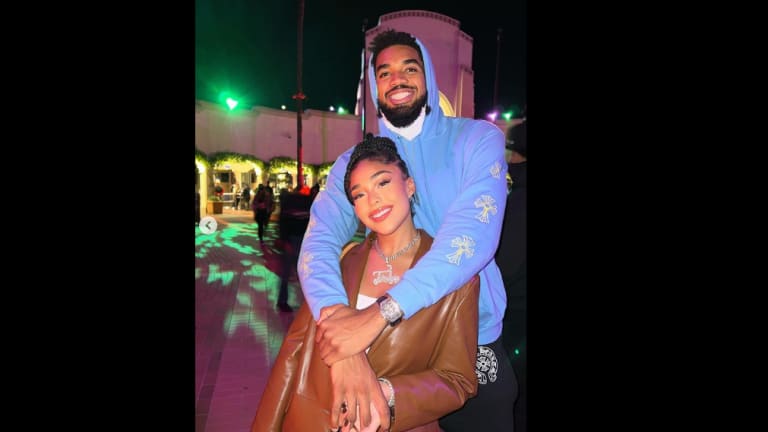 Heard on the Street: Karl-Anthony Towns on Jordyn Woods Helping Him Grieve
Karl-Anthony Towns says he and Jordyn Woods bonded over losing a parent after his mother, and seven more relatives, died from COVID-19.
"I feel, like, in a way, when my mom passed, she said, 'I'm not going to leave you alone. I'ma make sure you know who you're supposed to be with.'"
"I leaned on her because she's one of the only people who actually know how I was feeling and what I was going through because she was super close with her father just like I was super close with my mother."
"A woman that meant so much to me in my life left my life to be replaced by another woman to take that spot."
"It was not until with Jordyn that I learned the most important lesson … the male ego is the most sensitive and most dangerous thing the world has to offer."
— Karl-Anthony Towns opens up to Taraji P. Henson, during a recent episode of Facebook Watch's Peace of Mind with Taraji, about how his girlfriend Jordyn Woods helped him grieve his mother and seven more relatives. All eight of the tragic losses were caused by COVID-19, reports Page Six. The Minnesota Timberwolves center and Woods went Instagram official in September 2020, during the height of the pandemic, but they were friends for a long time previously. He also told Taraji that he and Woods bonded over losing a parent. The model's father passed away from cancer in January 2017.