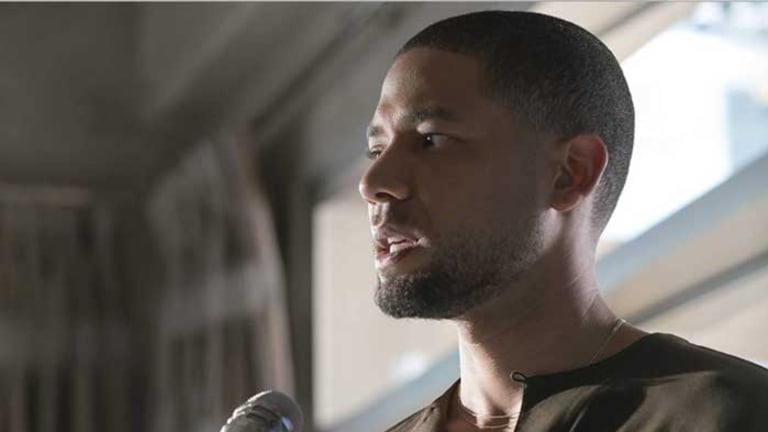 Jussie Smollett Reportedly Turned Down Extra Security a Week Before Attack
The FBI and Chicago police are investigating whether a threatening letter is related to the attack on the Empire star.
A week prior to the attack on Jussie Smollett, Fox Studios in Chicago received a threatening and homophobic letter addressed to the actor. While the address and accompanying offensive drawing look like the handiwork of a child, the threat was credible enough for Fox to beef up security on the Empire set.
Smollett, however, declined Fox's offer for additional security around the clock. A source told TMZ that the actor and singer wanted to maintain a balance between his fame and personal life, and having security off-set would be an intrusive way of living.
Following yesterday's early-morning attack, Smollett will now have 24-hour security until the two suspects, who have been identified as white men, are caught.
Although Smollett missed shooting Tuesday as a result of the incident, he does plan to return. The shooting schedule will be reconfigured to accommodate him.
Chicago Police are investigating the incident, while the FBI is investigating the threatening letter containing racist and homophobic slurs. Both entities will try to determine whether the letter and attack are related.