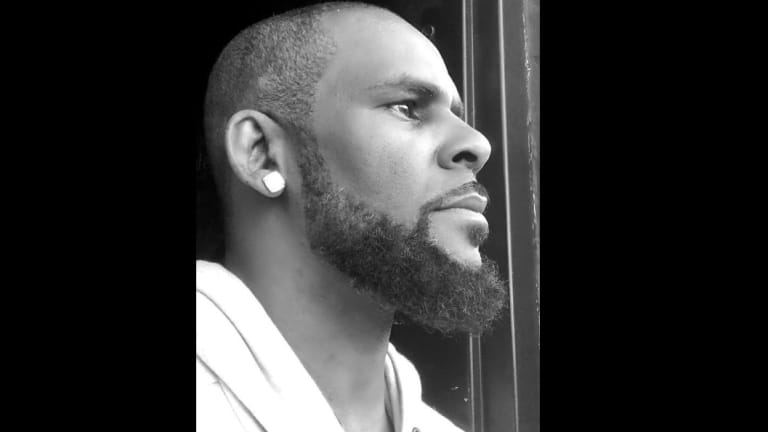 Jury Convicts R. Kelly on All Nine Charges in Sex Trafficking/Racketeering Case
R. Kelly is facing life in prison after being convicted of sex trafficking and racketeering in a federal case in Brooklyn.
After deliberating for nine hours, a jury has found R. Kelly guilty on all nine charges in his sex trafficking and racketeering trial in Brooklyn Federal Court today, Sept. 27, 2021. The counts carry a maximum of life in prison.
Over the course of 25 days, the jury heard from more than 40 witnesses and 11 accusers who testified that dating Kelly came with abuse, cruelty, and violence. His accusers and employees said Kelly, who was born Robert Sylvester Kelly, established dominion over his Chicago suburb estate through "Rob's Rules." The accusers testified that he beat girls and women with cords, shoes, and his fists when they broke his rules. His savage spankings — or "chastisements," as accusers testified to him calling his brand of "discipline" — were known to leave bruises. Infractions could be looking at other men, lying to Kelly, or texting people he didn't approve of, they testified. The "Pied Piper of R&B" infamously forced the women and girls to call him "Daddy" and locked them in rooms for days at a time, along with making them wear baggy clothes while in public.
The New York Daily News reports that one accuser who goes by the name Jane and started dating Kelly at age 17 from 2015 to 2019 said, "The defendant saw chastising as teaching. It was to help me ... remember the way to act and be."
Kelly has avoided criminal responsibility for decades, despite allegations of mistreatment of girls and women, and an illegal and secret wedding to Aaliyah in 1994 when she was 15 and he was 27. The 2019 documentary Surviving R. Kelly, in which woman after woman described the abuse they suffered while in relationships with Kelly, sealed his fate. He was charged with sex crimes in Brooklyn, Illinois, and Minnesota after the film's release.
Despite the accusers recalling the same pattern of abuse, Kelly's lawyers argued the girls and women targeted the "I Believe I Can Fly" singer because of his celebrity and a desire to profit from him. However, Assistant U.S. Attorney Nadia Shihata pointed out the illogic of that argument by saying it would take a conspiracy of dozens of witnesses lying in order for that defense to be true.
"He was just the unluckiest guy in the world," she said sarcastically, per the Daily News. "He doesn't have just one person lie about him, he has upwards of 40, apparently."
She added, "He's not unlucky, ladies and gentlemen, he's guilty."
Kelly didn't move as the verdict was read, he stared at his feet, and closed his eyes at times. As the jurors exited the courtroom, he reportedly maintained his composure and stood up and buttoned his suit jacket. The AP reports that his sentencing is scheduled for May 4, 2022.