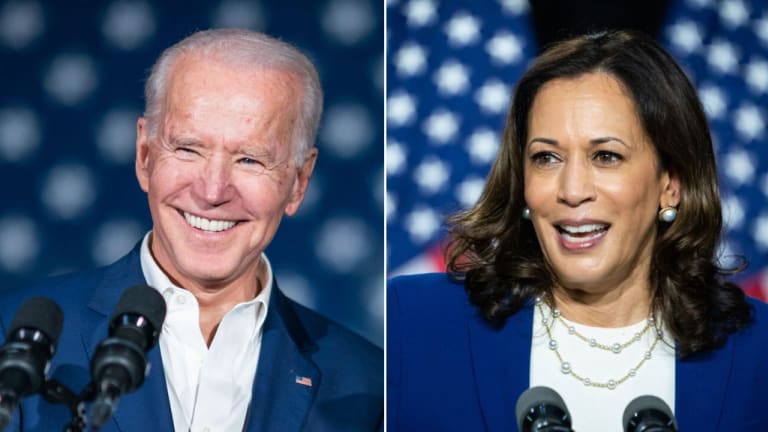 Joe Biden and Kamala Harris Send First Tweets as POTUS and VP, Respectively
President Biden and Vice President Harris are ready to serve the people of the United States of America.
President Joe Biden tweeted from the @POTUS account for the first time since being sworn in as the 46th President of the United States. Vice President Kamala Harris also sent her first tweet since being sworn in by Associate Justice Sonia Sotomayor during the inaugural ceremony.
The President wrote, "There is no time to waste when it comes to tackling the crises we face. That's why today, I am heading to the Oval Office to get right to work delivering bold action and immediate relief for American families." He has said that his first tasks will involve combatting the COVID-19 pandemic in the country, where more than 400,000 people have died from the virus. He's also expected to sign several executive orders to reverse policies implemented by the previous President.
For his second tweet, President Biden wrote, "The time to move forward is now." This tweet accompanied an inspirational video featuring everyday Americans that is meant to start uniting this divided nation.
Vice President Harris — who wore purple to the Inauguration in honor of Shirley Chisholm, the first Black woman to run for President of the United States — tweeted a video of her swearing in and told the American people, "It's an honor to be your Vice President." In her second tweet as Vice President, she simply wrote, "Ready to serve."
Vice President Harris took control of the @VP Twitter account earlier this week, and thanked her home state of California for allowing her to serve as their senator for the past four years. "Thank you California—it has been an honor serving as your senator for the past four years," she wrote on Jan. 18, 2021. "Our country has faced many challenges, but I remain certain that our best days are ahead. I promise to keep standing up for our shared values as your Vice President."
In addition to the President and Vice President taking control of the Twitter accounts @POTUS and @VP, respectively, WhiteHouse.gov has also been changed to reflect the current Administration. It now also includes a Spanish language version of the White House communications after La Casa Blanca went dark when the previous President took office in 2017.