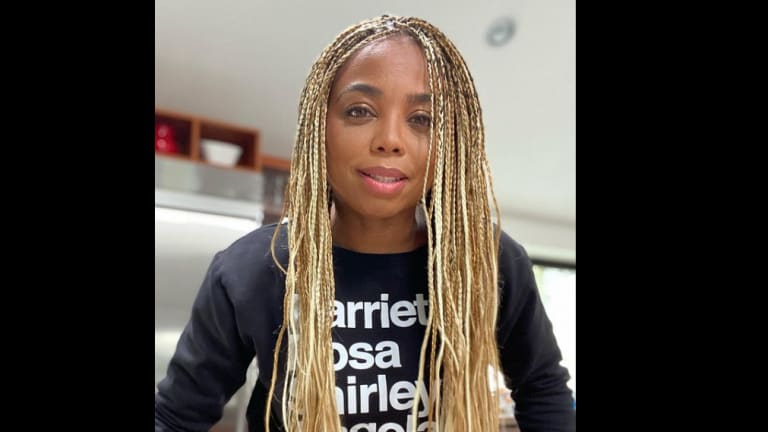 Jemele Hill Is the Keynote Speaker at the Multicultural Media Luncheon
Jemele Hill will discuss the importance of social justice in corporate America when she speaks at the Multicultural Media Luncheon in Detroit in September.
Press release:
Detroit Native JEMELE HILL KEYNOTE for Multicultural Auto Industry Awards 
DETROIT, MI - Jemele Hill, Emmy Award-winning journalist and Detroit native, will be the keynote speaker at The Ajamu Group's 10th Annual Multicultural Media Luncheon at the Garden Theatre in Detroit, Thursday, September 23, 2021 at 11am. Hill's topic will be "The Importance of Social Justice in Corporate America". The event will be livestreamed with a small audience. The Multicultural Media Luncheon awards will be held during the week of the auto-centric event, Motor Bella, at M1 Concourse in Pontiac.
Jemele Hill is co-founder of Lodge Freeway Media and a contributing writer for The Atlantic. Hill is also the host of the Spotify podcast, Jemele Hill is Unbothered. Jemele Hill is Unbothered explores the news of the day and intersectionality between the worlds of sports, politics, music, identity, and culture. Hill is the former ESPN SportsCenter co-host with Michael Smith, which debuted in February 2017.
The luncheon will also honor communities of color for their achievements in the automotive industry. A portion of the proceeds will benefit the Haitian charity Project Medishare and Orchards Children's Services, a foster care and adoption agency in Michigan.
The Multicultural Media Luncheon awards were created by Cheryl Parks Ajamu, founder and CEO of The Ajamu Group, a national advertising media sales and event management company in Southfield, Michigan. "The Ajamu Group is excited to celebrate 10 years of showcasing and celebrating the worldwide impact that communities of color make in the automotive industry," Adding a livestreaming component to this year's Multicultural Media Luncheon gives people from across the country an opportunity to experience this event. We are honored that people look forward to attending!" said Cheryl Parks Ajamu, a 21-year advertising industry professional.
The Multicultural Media Luncheon is from 11 a.m. until 2 p.m. For more information or virtual or live audience ticket information, visit: AjamuGroup.com on the Upcoming event tab.