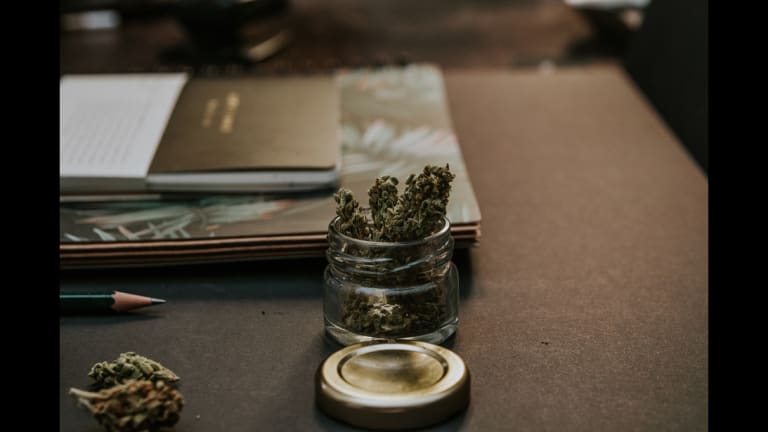 Heard on the Street: Jay-Z Says Cannabis Legalization in NY Is 'Long Overdue'
Jay-Z shared his excitement for New York's legalization of cannabis for recreational adult-use and said it will lead to social equity and social justice.
"The news of cannabis legalization in New York is incredibly exciting. It represents a long overdue opportunity for New Yorkers, for the cannabis industry, and for social equity and social justice. I've seen firsthand the harm inflicted for generations against Black and minority communities by the war on drugs right here in New York. Today, I'm proud to see my home state join The Parent Company in paving the way for a thriving and equitable cannabis market."
— Jay-Z shares his excitement, in a statement to theGrio, about the bill New York Gov. Andrew Cuomo recently signed into law that legalizes cannabis for recreational adult-use in Jay's home state. The Hip-Hop icon and entrepreneur recently launched his own cannabis brand, MONOGRAM, under the umbrella of The Parent Company, which became the largest vertically-integrated cannabis company in California in January 2021. Previous convictions for weed possession will be expunged, and 40 percent of tax revenue generated from legal sales of cannabis will go to impoverished Black and Brown communities under NY's law. But Jay and The Parent Company CEO Steve Allan think that percentage is too low considering the impact the war on drugs has had on the Black community, reports theGrio. In an effort to make the cannabis industry more equitable to Black people and increase the number of Black suppliers, Jay-Z will helm The Parent Company Social Equity Ventures, which aims to promote diversity in the new industry through an initial $10 million investment and an annual contribution of 2 percent of The Parent Company's profits.