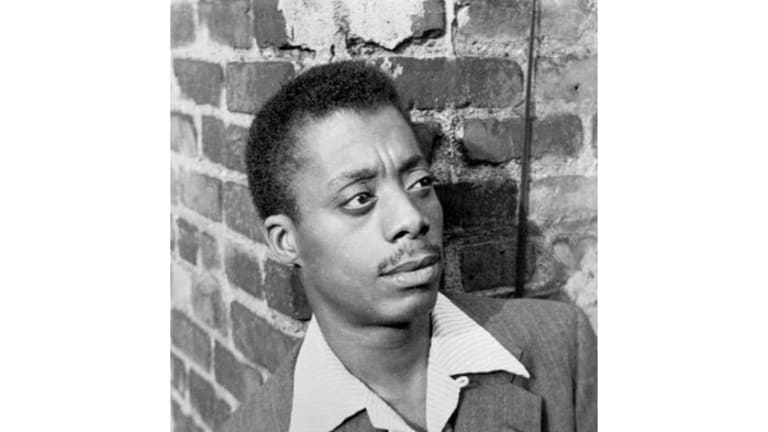 James Baldwin's NYC Home and a Harlem District May Get National Landmark Status
These sites could join the more than 120,000 historic landmarks in New York state.
New York Governor Andrew Cuomo announced last week that he nominated James Baldwin's NYC home and Harlem's Dorrance Brooks Square Historic District to the State and National Registers of Historic Places.
"Baldwin transformed and continues to transform discussions about race and sexuality in America and abroad," reads a statement from Cuomo's office, according to Curbed New York.
Baldwin's former home is located at 137 West 71st Street in the Upper West Side. It was nominated because it served as the author and civil rights activist's home from 1965 to 1987, a very significant period in his life. He died on Dec. 1, 1987.
Dorrance Brooks Square Historic District is located at Edgecombe Avenue West between 136th and 140th Streets, and it is comprised of "richly detailed rowhouse [sic] architecture," reports Curbed New York. But more importantly, the district was integral to the Harlem Renaissance between the late 1910s and early 1930s.
Baldwin's Upper West Side home and Dorrance Brooks Square Historic District are among four NYC sites Cuomo nominated. The other two are Sunset Park's Fourth Avenue Methodist Episcopal Church and Harlem's 32nd Precinct Station House complex. In total, Cuomo nominated 18 sites in New York state, which is already home to more than 120,000 sites in the National Register of Historic Places.
"These historic locations highlight so much of what it is exceptional and exciting about New York's history and honor the legacy of some of the state's most distinguished leaders," Cuomo said in a statement. "By placing these landmarks on the State and National Registers of Historic Places, we are helping to ensure these places and their caretakers have the funding needed to preserve, improve and promote the best of the Empire State."