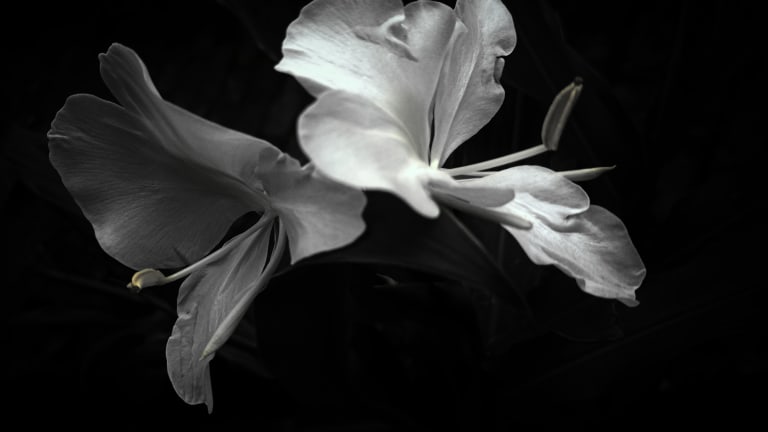 In Memoriam: The Notable Folks Our Community Lost in 2022
These notables from film and TV, sports, journalism, performance art, activism, fashion, and entrepreneurship may be gone, but they certainly aren't forgotten.
Remembering Sidney Poitier, André Leon Talley, Autherine Lucy Foster, DJ Kay Slay, Nichelle Nichols, Irene Cara, Bernard Shaw, Takeoff, Bill Russell, Dorothy Pittman Hughes, Pelé, Coolio, tWitch, and the many other notable folks our community lost in 2022.
Pelé, 82
Soccer legend and three-time World Cup winner
Dec. 29, 2022
Thom Bell, 79
Singer-songwriter, producer, and one of the creators of Philadelphia Soul in the 1970s
Dec. 22, 2022
Franco Harris, 72
NFL Hall of Famer who caught an "Immaculate Reception" and played for 13 seasons, primarily with the Pittsburgh Steelers
Dec. 20, 2022
Elayne Jones, 94
Percussionist who became the first Black principal in a major American orchestra, San Francisco Symphony, in 1972
Dec. 17, 2022
Stephen Laurel "tWitch" Boss, 40
Hip Hop dancer, choreographer, actor, television producer, and TV personality
Dec. 13, 2022
Paul Silas, 79
NBA champion and coach
Dec. 10, 2022
Dorothy Pitman Hughes, 84
Activist, author, and small business owner who was integral in bringing Black American issues to the feminist movement
Dec. 1, 2022
Irene Cara, 63
FAME and Flashdance singer and actress
Nov. 25, 2022
Fred Hickman, 66
Longtime CNN sports broadcaster
Nov. 9, 2022
Lois Curtis, 55
Artist and advocate whose lawsuit secured disability rights
Nov. 3, 2022
Takeoff, 28
One-third of the rap group Migos
Nov. 1, 2022
Rev. Calvin Butts III, 73
Influential pastor of Abyssinian Baptist Church in Harlem
October 2022
Charles Fuller, 83
Playwright of A Soldier's Play, which won a Pulitzer Prize
Oct. 3, 2022
Hector Lopez, 93
MLB player who won two World Series with the New York Yankees and the first Black manager in Triple-A history
Sept. 29, 2022
Stephanie Dabney, 64
Prima ballerina of the Dance Theatre of Harlem from 1979 through 1994
Sept. 28, 2022
Coolio, 59
Rapper known for "Gangsta's Paradise"
Sept. 28, 2022
Pharoah Sanders, 81
Legendary Jazz saxophonist
Sept. 24, 2022
Maury Wills, 89
Professional baseball player and manager, and National League MVP in 1962
Sept. 19, 2022
Ramsey Lewis, 87
Pianist who was the embodiment of a Jazz-Pop crossover
Sept. 12, 2022
Bernard Shaw, 82
CNN's lead anchor from 1980 to 2001
Sept. 7, 2022
Earnie Shavers, 78
Professional boxer who is known as one of the hardest punchers in heavyweight boxing 
Sept. 1, 2022
Lamont Dozier, 81
Motown hit songwriter
Aug. 8, 2022
Albert Woodfox, 75
Community activist who survived 42 years in solitary confinement in prison
Aug. 4, 2022
Bill Russell, 88
NBA legend and Civil Rights icon
July 31, 2022
Nichelle Nichols, 89
Trailblazing actress who starred in Star Trek as Lt. Uhura
July 30, 2022
Mary Alice, 85
Screen and stage actor who won a Tony Award for Fences
July 27, 2022
LaTisha Chong, 32
World-renowned celebrity hairstylist who counted Tracee Ellis Ross and Serena Williams as clients
July 19, 2022
William Hart, 77
Lead singer of the Delfonics
July 14, 2022
Marlin Briscoe, 76
Pioneering Black quarterback and wide receiver
June 27, 2022
Sam Gilliam, 88
Painter and abstractionist
June 25, 2022
Willie Lee Morrow, 82
Barber, entrepreneur, and inventor who invented the Afro pick and developed the precursor to the Jheri curl
June 22, 2022
Gloria Allen, 76
Transgender activist who worked with trans youth in Chicago and was the focus of the Mama Gloria documentary and inspired the play Charm
June 13, 2022
Marion Sylvester Barber III, 38
Running back for the Dallas Cowboys
June 1, 2022
Lil Keed, 24
Up-and-coming rapper from Atlanta
May 13, 2022
John L. Canley, 84
U.S. Marine and belated Medal of Honor recipient for his actions during the Battle of Huế in 1968
May 11, 2022
Bob Lanier, 73
Professional basketball player and Hall of Famer
May 10, 2022
DJ Kay Slay, 55
Radio icon and Rap mixtape innovator
April 17, 2022
Rayfield "Big Cat" Wright, 76
Dallas Cowboys lineman and Hall of Fame inductee
April 7, 2022
Tommy Davis, 83
Professional baseball player who was a star batter with the 1960s Dodgers
April 3, 2022
Bunny Diamond, 70
One-third of the Might Diamonds, a Reggae trio
April 1, 2022
Tabby Diamond, 66
Member of the Reggae trio Mighty Diamonds
March 29, 2022
LaShun Pace, 60
Grammy Award–nominated gospel singer–songwriter and evangelist
March 21, 2022
Traci Braxton, 50
Singer and reality TV and radio personality
March 12, 2022
Timmy Thomas, 77
R&B singer-songwriter, producer, and keyboardist
March 11, 2022
Johnny Grier, 74
NFL's first Black referee
March 8, 2022
Autherine Lucy Foster, 92
First Black student at the University of Alabama
March 2, 2022
Charley Taylor, 80
NFL Hall of Fame inductee
Feb. 19, 2022
Valerie Boyd, 58
Zora Neale Hurston biographer
Feb. 12, 2022
Cheslie Kryst, 30
TV correspondent, model, and beauty pageant titleholder who was crowned Miss USA in 2019
Jan. 30, 2022
Luisa Harris, 66
Professional basketball player who is known as a pioneer of women's basketball
Jan. 18, 2022
Fashion industry force, former editor-at-large of Vogue, stylist, creative director, and journalist
Jan. 18, 2022
Ronnie Spector, 78
Singer who co-founded and fronted The Ronettes
Jan. 12, 2022
Maria Ewing, 71
American opera singer
Jan. 9, 2022
Lani Guinier, 71
Legal scholar, educator, and civil rights theorist
Jan. 7, 2022
Sidney Poitier, 94
Trailblazing actor who was the first Black man to win the Academy Award for Best Actor
Jan. 6, 2022