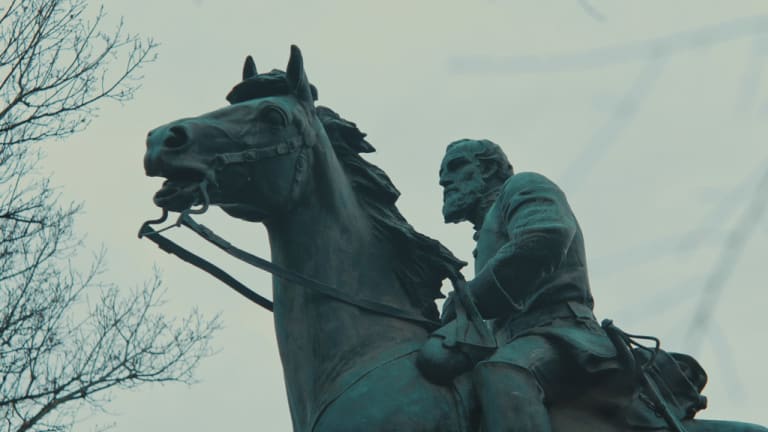 ID's 'Impact of Hate' Gives Charlottesville Riots Survivors a Voice
Heather Heyer's mother and other Charlottesville survivors will recount the day a white supremacist changed their lives.
Investigation Discovery (ID) will premiere Impact of Hate: Charlottesville, a two-hour special that aims to give survivors of the Charlottesville Riots a voice, tomorrow night — the third anniversary of the "Unite the Right" rally that turned deadly.
In August 2017, white nationalists and their supporters descended on Charlottesville, Virginia, a college town that had decided to remove its confederate statues, for the now-infamous "Unite the Right" rally. In response, citizens concerned about the influx of hate and racism, decided to protest. But the atmosphere turned deadly. Paralegal Heather Heyer was among the counter-protesters when a white supremacist drove his car into their crowd. Heyer was killed, and dozens were injured.
Impact of Hate features survivors, including Heyer's mother Susan Bro; Washington Post reporter Joe Heim; and Mayor of Charlottesville Mike Signer, discussing the tragic scene and its aftermath. Through emotional first-person interviews woven with footage from the rally, the special explores the collateral damage the survivors will endure for their lifetime.
"Impact of Hate: Charlottesville showcases the power of ordinary people who stepped up to do the right thing, and sparked a national conversation about our fractured past and the harsh realities of our present," said Henry Schleiff, Group President, Investigation Discovery, Travel Channel, American Heroes Channel, and Destination America in a press release. "As we air this on the third anniversary of the attack, we reflect on this pivotal moment in our not-so-distant history where our nation witnessed an astonishing and, ultimately, tragic example of how much hatred exists in the world, today."
Impact of Hate: Charlottesville airs on ID Wednesday, Aug. 12th, from 9 to 11 p.m. ID also explores pervasive racism, police violence, and whether the recent civil unrest, in the wake of the death of George Floyd, will have a lasting effect on equality and equity in the U.S., in a discussion with veteran journalist and host Tony Harris and panelists Yamiche Alcindor, Kevin Davis, Lurie Favors, Redditt Hudson, and DeRay Mckesson. Watch The Murder of George Floyd: A Nation Responds below.